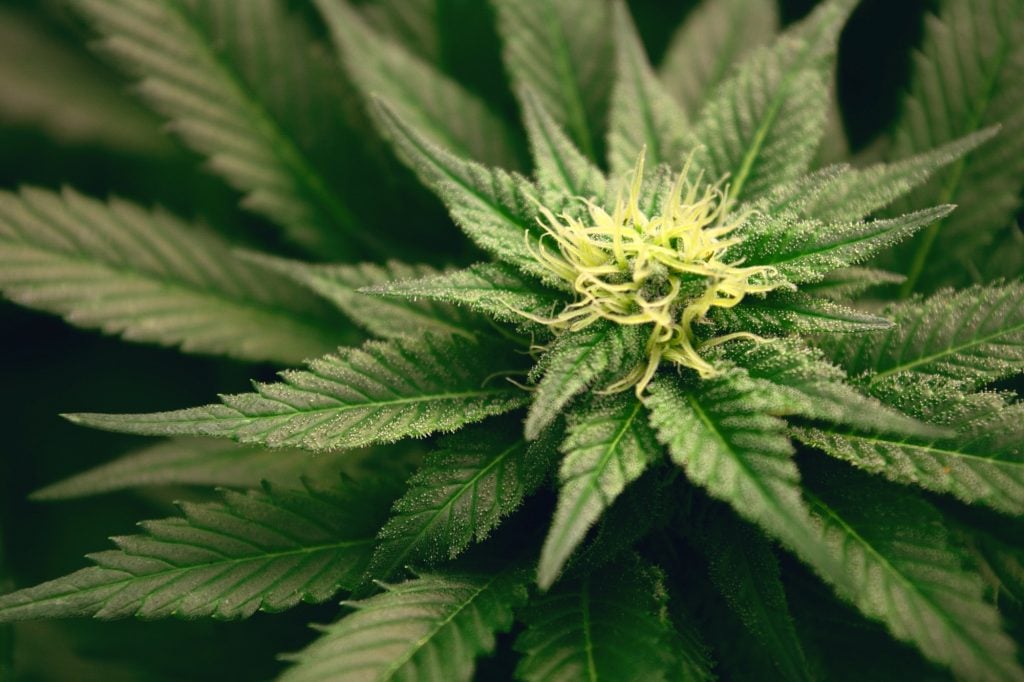 Although Proposition 19 failed, it was a step in the right direction.
A Brief History of Cannabis Law in California
California has traditionally been one of the country's leaders in reforming marijuana laws. In 1972, California became the first state to introduce a bill (Proposition 19) that would have legalized marijuana use.
How to Buy CBD in California
In 1996, California voters approved Proposition 215 (otherwise known as the Compassionate Use Act) which made it the first state to legalize medical marijuana. If you were suffering from certain chronic illnesses, you were now able to get a doctor's recommendation to treat yourself using medical marijuana.
The state also allows cardholders to grow the number of marijuana plants they need for their medical problems. Local ordinances have the right to ban or limit the number of plants for medical cultivation, so always check your local laws before growing marijuana plants.
This guide helps you understand the CBD laws in California on both a state and federal level.
Avoid CBD products without COAs. Products not tested by a reputable third party might contain contaminants and may not be safe for consumption.
Avoid CBD brands that market themselves as the panacea for all types of diseases and medical problems.
Is Smoking Marijuana Legal in California?
Yes. Medical and recreational marijuana is legal in California.
Be careful when buying online, especially since CBD's popularity also caused an increase in substandard CBD products.
More importantly, producing premium-quality CBD products takes a lot of money — from cultivation to transportation of the finished products. Brands that sell cheap CBD products are, more often than not, employing substandard practices and processes.
Where to Buy CBD in California?
Residents can buy hemp-derived CBD oil even without a doctor's recommendation or a medical card. When buying legal CBD oil in California though, make sure that it's hemp-derived with no more than 0.3% THC.
The short answer is yes. It's perfectly legal to buy CBD oil sourced from hemp and marijuana in California.
While buying CBD oil locally in the Golden Gate State is easy, purchasing it online comes with some benefits that could make you reconsider your decision. Purchasing CBD oil for delivering in the state is safer online.
California is known for a lot of things; however, in this context, this Golden State is considered the paradise for marijuana lovers. From Los Angeles to San Diego, the valley, or the coast, there are many places you can find high-quality CBD oil. Basically, California is one of the states where the cannabis industry thrives.
Being one of the most liberal states in the United States, it is understandable that it would also be one of the prominent supporters of cannabis legalization. It was the first state to actually legalize medical marijuana when the Compassionate Use Act of 1996 was passed. They also legalized cannabis for recreational purposes 20 years later when the state passed the Adult Use of Marijuana Act.
Yes. CBD oil is absolutely legal in California. Even the CBD sourced from female cannabis plants is considered legal in California. In California, the recreational use of marijuana has been legal since January 2018. The new legislation also allows possession, cultivation, sales, and production of cannabis as well as marijuana-infused products.
Is CBD Oil Legal in California?
You can possess CBD oil in California as there are no specific possession limits. Whether you have a prescription or not, California allows you to use cannabis and CBD products for health or therapeutic reasons. The only concern should be where you can get good quality and legal CBD in the state.
CBD or cannabidiol can be derived from either hemp or marijuana, and it has grown in popularity due to its health benefits. California is well-known for cable cars, the Hollywood entertainment industry, Golden Gate Bridge, and over the past few years, cannabis as well.
Hence, this will remain so until the FDA rules that CBD products and industrial hemp-derived CBD oil can be used as a food or until California can decide that these compounds are safe to use animal and human consumption. Therefore, CBD products aren't approved as food, food additive, food ingredient, or dietary supplement.
Why You Should Buy CBD Oil California Online?
You can also check for third-party lab test results on the site. Reputable brands often show the lab results on their site to prove their quality and also entice more buyers. You also get the opportunity to purchase CBD oil directly from the source.
The state's definition of CBD remains consistent with the federal definition. The Attorney General's office issued a letter stating that even though California allows sales and manufacturing of cannabis products, adding industrial hemp to food products is prohibited.