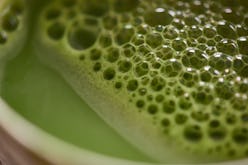 CBD comes in a variety of delivery methods, including gummies, drops, sprays, applicators, vaporizers, softgels, and more. Dr. Vergnaud notes that aside from Epidiolex, no CBD products have been FDA-approved, and non-regulated products might contain all kinds of nasties, like pesticides and heavy metals. If you're looking for a CBD product, she recommends finding a trustworthy brand that publishes lab test results of its products, and doing your research; sites like CBD Oil Review can help you assess different brands.
Maybe you've considered trying the cannabis compound cannabidiol (better known as CBD) lately as an all-natch way to deal with things like anxiety, insomnia, or chronic pain. If you're taking CBD, perhaps you've also Googled: Can you take too much CBD? In order for CBD to be toxic to your system, you would have to ingest almost 20,000 mg of CBD oil in less than a day, according to a 2011 study published in the journal Current Drug Safety. For context, a single gummy might contain around 10 to 30mg — but that doesn't mean you can pop them one after another like candy.
With the 2018 Hemp Act, part of the 2018 Farm Bill, signed Dec. 20, 2018, all products derived from industrially farmed hemp grown in the U.S. became legal in all 50 states, ending a more than 80-year ban of large-scale hemp farming in this country. In the years since, CBD products have hit the mainstream, and it's become easier for researchers to test CBD and its effects, which was previously difficult because of federal regulations around hemp. But scientists aren't yet 100% conclusive on CBD's effects — and it's important to educate yourself before getting started.
Ultimately, if you're wondering if you can overdose on CBD, know that there doesn't appear to be a high risk of it; in fact, studies show CBD could actually help people recover from overdoses of drugs like cocaine and opioids. But even though CBD oil that only contains CBD will not get you high, taking more that a therapeutic dose will likely just make you want to take a nap.
How CBD Affects Your Body
It's also important to note that just because it's unlikely that you can consume enough CBD oil to endanger your health, taking too much CBD could still make you feel weird as heck. Also, a study published in Cannabis and cannabinoid research in 2017 found that CBD oil is known to interact with certain medications, so make sure to consult your doctor or pharmacist if you're currently taking any prescriptions. Dr. Vergnaud adds that CBD isn't a good idea for pregnant people, because there aren't any studies to indicate that it's safe.
"Pure naturally-occurring CBD — the non-psychoactive component of cannabis or marijuana — is widely believed by health and medical experts to be safe, with no risk of overdose or dependency," Dr. Sophie Vergnaud M.D., a clinical specialist with GoodRx, tells Bustle. "However, it's important to understand the potential health risks and side effects before using any CBD product and talk to a healthcare professional about determining an appropriate dosage that's right for you." Too much CBD for you might be just the right amount for your best friend.
"Studies have found that CBD causes few side effects," Dr. Vergnaud says. CBD doesn't contain any THC, the active ingredient in cannabis that gets you high. But, she explains, people treated with Epidiolex, the only FDA-approved medication containing CBD, experienced side effects like drowsiness, changes in appetite, and fatigue. Children who've accidentally eaten a bunch of gummies or CBD products have been treated for breathing problems, according to a 2020 study published in Journal of the American Pharmacists Association, but it doesn't appear to have caused them lasting issues.
Is CBD Safe To Take?
Readers should note that the regulations and data surrounding marijuana, CBD, and other related products are still developing. As such, the information contained in this post should not be construed as medical or legal advice. Always consult with your doctor before trying any substance or supplement.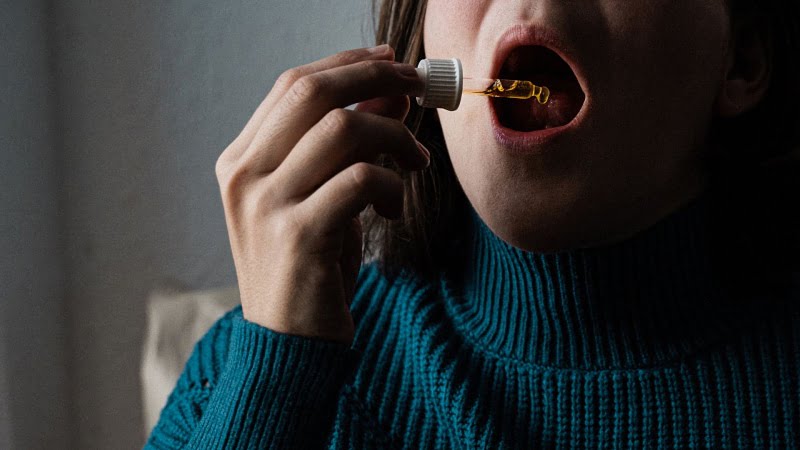 CBD is a safe and effective cannabinoid, and even if you do develop some side effects, these are generally mild and well-tolerated.
Sublingual CBD, like oils and tinctures, and inhalable forms like CBD flowers and vapes have a shorter duration than CBD edibles. The former typically lasts about two to four hours, while the latter lasts about six to eight hours.
If you're taking maintenance medications, we recommend speaking with your doctor about using CBD. Your primary care physician can give you advice on CBD use and whether or not it will have an impact on your other medications.
The liver processes and metabolizes the drugs we take, including CBD.
How to Minimize CBD Risks
Although rare, some people also develop allergies after taking CBD, so if you're allergic to cannabis and pollen, you should be careful in using any cannabinoid-based product, including CBD.
Taking too much CBD may cause:
CBD doesn't significantly inhibit the brainstem like opioids, for example. The brainstem is the part of the brain that houses the control centers for our heartbeat, blood pressure, breathing, body temperature, and digestion.
How to Get Rid of CBD Side Effects
So, to answer the question — no, you won't lethally overdose on CBD, but it is possible to take too much and feel uncomfortable for a few hours.
CBD may have a good safety profile, even in very high doses, but there are ways to reduce the risk of developing side effects.