One such prodrug for example is codeine which is metabolized into morphine. Similarly, lisdexamfetamine under the brand names Vyvanse and Concerta are two other popular ADHD medications which also fall into this category.
For this reason, it is vital that you should consult your doctor or treating physician before using any CBD oil or product. Your doctor is not only able to advise you with regard to a possible CBD-drug interaction, but can also monitor the therapeutic as well as side effects of both the CBD and the medications you are on. Similarly, your doctor can also help you adjust the dosages of both the medication and CBD so you can take both simultaneously but also do so safely.
It does through a system called the cytochrome P450 system (CYP) which consists of a special group of enzymes containing heme as a cofactor to convert fat-soluble compounds into more water-soluble compounds and aiding in their absorption and use.
For instance, if only one therapeutic compound is being processed by the liver, and the system in general is healthy, scientist can use the average amount of time it takes for the drug or medication to be processed through the CYP to calculate accurate dosage information.
Why You Should Always Speak To Your Doctor First
In another study investigating the interactions between CBD and commonly used anti-epileptic drugs, concluded that, although serum levels of the drugs topiramate, rufinamide, and N‐desmethylclobazam were found when use in conjunction with and increased CBD dosages. However, all changes were within the accepted therapeutic range but did underscore the importance of monitoring serum AED levels and LFTs during treatment with CBD.
When the CYP system is affected in this way by CBD, it both changes and the way in which certain other drugs are metabolized as well as prevent a lot of the drug to be metabolized. When this happens, it leads to higher levels of other drug compounds to remain in the body at a single time.
The extent to which CBD acts as a competitive inhibitor of the cytochrome P450 binding proteins is mainly dependent on how much CBD is ingested, the unique physiology of the individual as well as the type of CBD product used (e.g. CBD isolate vs. full-spectrum CBD extracts). This is due to these factors determining how tightly the CBD molecules bind to the active site of the metabolic enzyme, with increased and tighter bonds resulting in more competitive inhibition.
List of drugs and medications which could be contraindicated for use with CBD
However, in addition to breaking compounds down into metabolites, is also has one other very specific and important role it plays during this metabolic process – the detoxification and excretion of foreign drugs (called xenobiotics) and other types of toxic substances.
The safety profile of CBD is well established with study after study showing that it is well tolerated and safe to use, while at the same time rarely producing any serious side effects. Similarly, CBD is a compound that has a profound impact on a wide variety of systems within the body, which is what makes it such an effective therapeutic agent for so many conditions. But at the same time it is good to remember that it is also this, that is the reason why it has the potential to interact with other drugs and why CBD should be consumed with care and respect.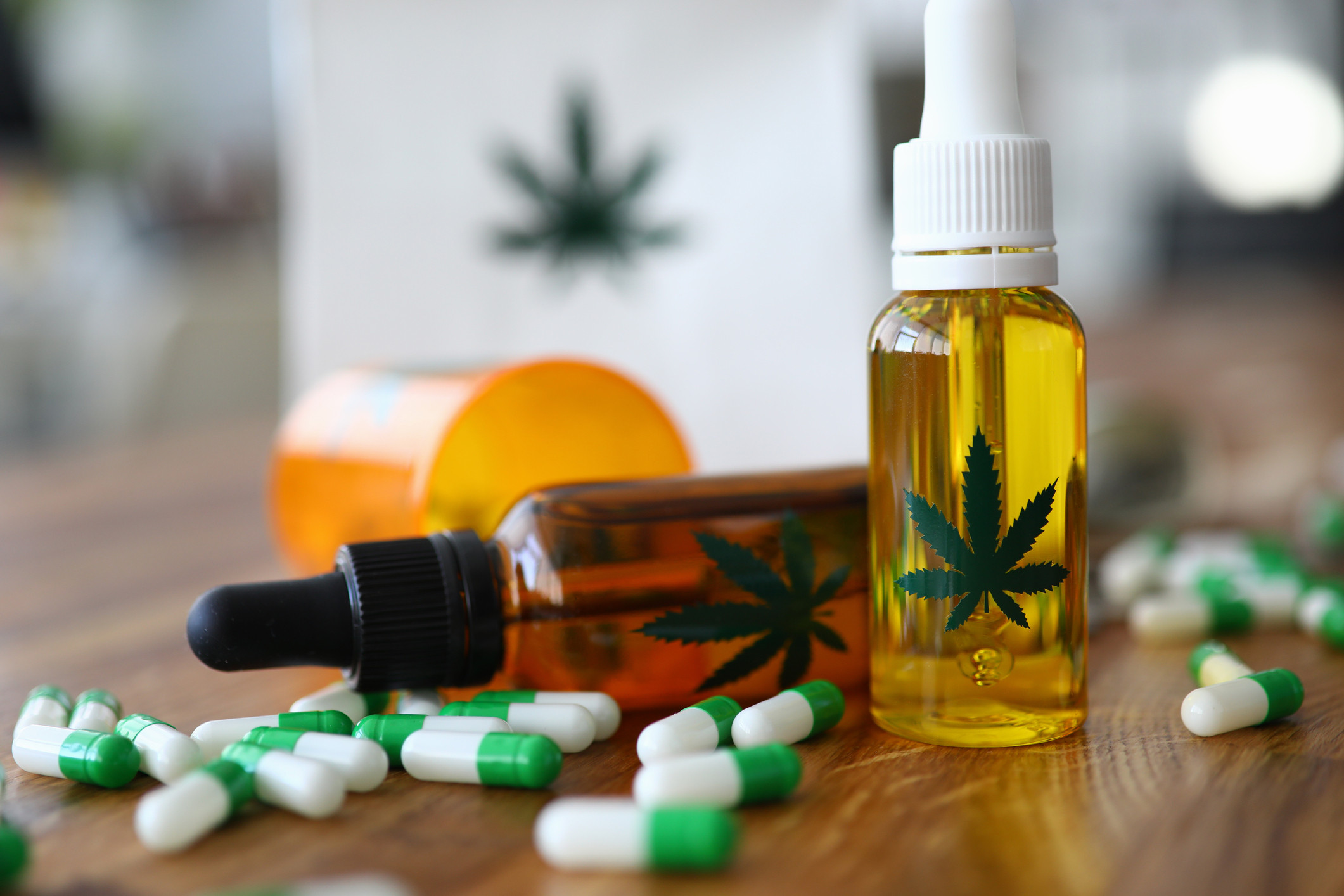 While generally considered safe, CBD may cause drowsiness, lightheadedness, nausea, diarrhea, dry mouth, and, in rare instances, damage to the liver. Taking CBD with other medications that have similar side effects may increase the risk of unwanted symptoms or toxicity. In other words, taking CBD at the same time with OTC or prescription medications and substances that cause sleepiness, such as opioids, benzodiazepines (such as Xanax or Ativan), antipsychotics, antidepressants, antihistamines (such as Benadryl), or alcohol may lead to increased sleepiness, fatigue, and possibly accidental falls and accidents when driving. Increased sedation and tiredness may also happen when using certain herbal supplements, such as kava, melatonin, and St. John's wort. Taking CBD with stimulants (such as Adderall) may lead to decreased appetite, while taking it with the diabetes drug metformin or certain heartburn drugs (such as Prilosec) may increase the risk of diarrhea.
Doubling up on side effects
The researchers further warned that while the list may be used as a starting point to identify potential drug interactions with marijuana or CBD oil, plant-derived cannabinoid products may deliver highly variable cannabinoid concentrations (unlike the FDA-regulated prescription cannabinoid medications previously mentioned), and may contain many other compounds that can increase the risk of unintended drug interactions.
Does the form of CBD matter?
Researchers from Penn State College of Medicine evaluated existing information on five prescription CBD and delta-9-tetrahydrocannabinol (THC) cannabinoid medications: antinausea medications used during cancer treatment (Marinol, Syndros, Cesamet); a medication used primarily for muscle spasms in multiple sclerosis (Sativex, which is not currently available in the US, but available in other countries); and an antiseizure medication (Epidiolex). Overall, the researchers identified 139 medications that may be affected by cannabinoids. This list was further narrowed to 57 medications, for which altered concentration can be dangerous. The list contains a variety of drugs from heart medications to antibiotics, although not all the drugs on the list may be affected by CBD-only products (some are only affected by THC). Potentially serious drug interactions with CBD included