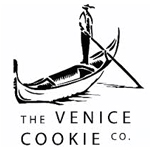 Working with a number of dispensaries, The Venice Cookie Co. provides cannabis infused products to medical cannabis patients throughout the state of California. I've had the pleasure of sampling a number of their products they are among my personal favorites.
The Venice Cookie Co. Introduces Their CBD Balance One Tincture
Venice, CA gave birth to The Venice Cookie Company in 2006 when a group of family and friends experimented by adding cannabis to some olive oil. Today, they distribute a variety of infused products to …
CBD Balance One Tincture: A 1:1 THC-to-CBD Sublingual Formula
Unlike the alcohol-based versions of the other aforementioned tinctures, the coconut oil base makes the CBD Balance One tincture very easy to handle drop directly under your tongue.
I've been using THC/CDB oil for a little while, for general stuff and just chilling out. I like using droppers cause you can chose which dosage you want very easily. You can put it in tea or just stick it under your tongue. Doesn't have the best taste, but it's not like paracetemol has an amazing taste! A spponful of sugar makes the medicine go down,a s Mary Poppins said. With tinctures it's far more about the medical benefits than the slightly disgusting taste. Highly recommend for those who want to sleep.
This THC/CBD oil is pretty nice. It gets you a little bit high. But I like it for sleeping. The taste is not great but not bad. I normally put it in a non-caffeniated tea before I go to sleep, which meas the taste is completely negated, but the effects are still there. I could swear it feels like I get an even nicer feeling when I put it in a hot drink, but that could just be my imagination. I definitely recommend this one for sleeping,a s it doesn't get you too high for sleeping, but sets you up nicely for it.
One full dropper of CBD Balance One Tincture contains 8.3mg of THC and 8.3mg of CBD.The CBD Balance One Tincture in particular has a 1:1 ratio of tetrahydrocannabinol (THC) and cannabidol (CBD).
I like the fact that this is a 1:1 ratio so you get both the benefits from CBD and THC. The mix is the imporrtant thing, and it leaves me feeling so relaxed it's almost blissful. I sometimes suffer from mild insomnia, and this product has really helped me get past this. It also helps me get rid of the anxiety I soemtimes get which is related to insomnia, as fearing not being able to sleep can sometimes cause a reasonably large amount of anxiety inside of me. However, luckily, i discovered this product.
Customer Reviews
Reviewed by Andrew on: 01.09.2018 17:32
Reviewed by David on: 11.06.2018 17:32
Its nice, not great, it's not super strong. It's perfect for my headaches as it's a split between THC and CBd, which kind of bounce off each other, each one making the other one more effective. That is why I love this tincture so much! It's so well balanced, I recommend this for sleep, headaches, and anxiety. It probably has many more uses, but I haven't discovered them yet. It's not an overwhelming high, which is perfect for me as I don't like to feel completely stoned.
Ingredients for the CBD Balance One Tincture:
Reviewed by Ben on: 19.07.2018 17:32
Reviewed by Hamish on: 13.12.2017 17:32
All our tinctures are hybrid.
Take an hour before bedtime for the best nights sleep or for general pain relief. You can also mix and match doses with Restore to find the right THC:CBD blend for your needs. CBD is also known to cut the paranoia effects felt from THC so this is also great for a night on the town with your friends.
Description
Hi Cindy. We don't recommend vaping our tinctures. Technically, you could but the base is ethanol and vegetable glycerin which would not do well in your lungs. You could try our Green Tea flavor. It is by far the most subtle of all our flavors.
13 reviews for Balance Tincture
Is this endica or sativa?