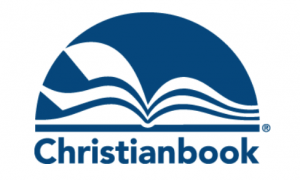 Peabody, Massachusetts, June 11, 2019: Christian Book Distributors, also known as CBD and with a website of www.christianbook.com, will consolidate all various company brands to Christianbook.
President and CEO Ray Hendrickson explains the background of the decision: "When we started the business 40 years ago out of Mom and Dad's house, we came up with the name 'Christian Book Distributors' as we felt it described what we did—distribute Christian books. We had no graphics department or brand consultants but thought using the initials 'CBD' as our logo at the top of the catalog would work well—and it did, for many years. In the late 1990s, we acquired an additional brand name when we launched our Internet site, www.christianbook.com. We decided to drop the word 'Distributors' because we felt the entire name was a bit too long, susceptible to misspelling, and caused some confusion about us being a wholesaler. So, for more than 20 years, we've maintained three distinct brand names: Christian Book Distributors, CBD, and Christianbook.com."
Over the last 12 months, there has been a rise in popularity of a medicinally used product derived from the cannabis plant—cannabidiol, commonly referred to as "CBD." Across the country, people see signs for "CBD sold here," which creates brand confusion. In the past, a Google search for "CBD" would place our company at the top of the results page. Now "our CBD" is nowhere to be found in the search results, only sites for the cannabis product are listed, and paid ads are no longer allowed. As this wave of popularity over the "other CBD" is not likely to subside, we will stop referring to ourselves as "CBD" and will also drop the word "Distributors" from our company name. Going forward, we will operate under the name of "Christianbook."
"A person may call up and say, 'Hey, I'm looking for my order,'" Mr. Hendrickson said. "It's like, 'What did you order? Oh, I ordered gummies. You don't have the right company.'"
After decades of being known by the name CBD, Mr. Hendrickson's company, which is based in Peabody, Mass., rebranded itself last month as Christianbook. Mr. Hendrickson, the company's president and chief executive, said it was getting too confusing.
Mr. Fox said there had been a shift in public opinion about cannabis.
The confusion over the law is not slowing the proliferation of CBD products, with the drugstore chains CVS and Walgreens announcing they would start selling them in a limited number of states.
Unlike the better-known marijuana molecule delta-9-tetrahydrocannabinol , or THC, CBD does not get users high. The law is hazy as it applies to CBD, which can come from both marijuana and hemp. Hemp is no longer classified as a controlled substance, unlike marijuana. The 2018 Farm Bill lifted a ban on hemp production in the United States.