Because mass-marketed CBD and hemp oils and other products are not approved or regulated by the FDA, it can be challenging to know whether a product is safe or actually contains the ingredients promised on the label. Products containing synthetic cannabinoids (eg, "spice") are especially concerning, as they have been linked to serious complications.
Overall, more high-quality, human studies are needed to confirm whether cannabis, CBD, and hemp are safe and effective therapeutic options for chronic back and neck pain. However, evidence is mounting that shows CBD and hemp may play a greater role in managing chronic spine pain and curbing opioid-related risks.
References
1. VanDolah HJ, Bauer BA, Mauck KF. Clinicians' Guide to Cannabidiol and Hemp Oils. Mayo Clin Proc. September 2019;94(9):1840-1851. doi.org/10.1016/j.mayocp.2019.01.003. Accessed January 29, 2020.
How do people use cannabis and CBD?
Use of cannabis, hemp and cannabinoid products for many different medical conditions, including back pain, is gaining popularity. Photo Source: iStock.com.
For people who have struggled with chronic back or neck pain, the list of treatments tried is likely long. Some traditional therapies for pain, namely opioid medication, pose significant risks. Seeking safer alternatives, people are increasingly using cannabis, hemp, and cannabinoid products (such as cannabidiol, or CBD) to manage spine pain. But because marijuana-related pain management is legally conflicted in the United States and a relative newcomer to mainstream medicine, questions remain about its safety and efficacy.
Is it legal to use marijuana for back and neck pain?
Yes. To effectively treat your spinal pain, your doctor needs to understand all the medications, drugs, and supplements you're taking—and that includes any cannabis, hemp, or CBD products. These products may interact with a drug you're prescribed, so your doctor needs to know this information to keep you safe. As medicinal uses of marijuana become more commonplace, clinicians understand that more patients are curious about whether it will ease their pain. Don't be hesitant to share your interest in CBD with your doctor, as he or she may help you choose a reputable product.
The FDA admits research about the safety of CBD products is quite limited. To date, Epidiolex (cannabidiol) is the only FDA-approved prescription drug, and this medication is only indicated for treatment of 2 rare types of epilepsy. Bear in mind that just because a product is FDA-approved doesn't mean it's completely safe without potential side effects that could be serious. 4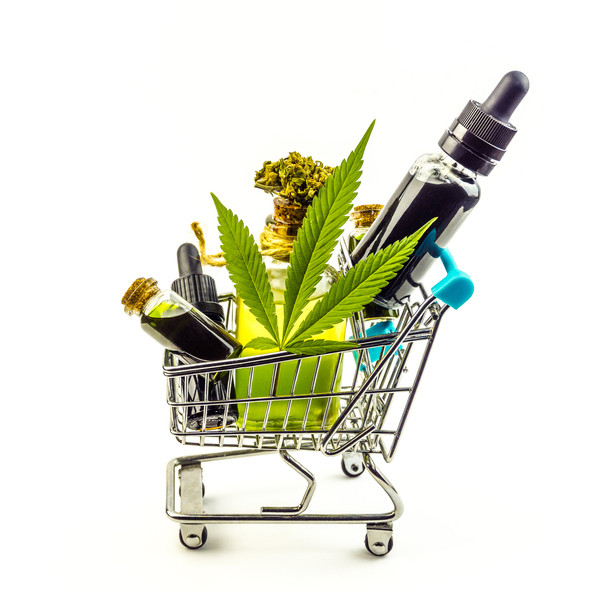 So far, pharmaceutical CBD is only approved by the FDA as adjunct therapy for the treatment of a special and rare form of epilepsy. Currently, CBD alone is not approved for treatment of pain in the United States. But a combination medication (that contains both THC and CBD in a 1:1 ratio) was approved by Health Canada for prescription for certain types of pain, specifically central neuropathic pain in multiple sclerosis, and the treatment of cancer pain unresponsive to optimized opioid therapy. There is currently no high-quality research study that supports the use of CBD alone for the treatment of pain.
In fact, the FDA has issued several warning letters to companies and individuals that market unapproved new drugs that allegedly contain CBD. The FDA has tested the chemical content of cannabinoid compounds in some of the products, and many were found to not contain the levels of CBD the manufacturers had claimed they contain.
Why is CBD presented to the public this way, when it is not without risks?
Cannabis (most commonly obtained from the Cannabis indica and Cannabis sativa plants) has three major components: cannabinoids, terpenoids, and flavonoids. While there are over a hundred different cannabinoids, the two major components are tetrahydrocannabional (THC) and cannabidiol (CBD). Historically more attention has been paid to the psychoactive (euphoric "getting high") component of the cannabis plant, THC; there have been fewer scientific studies on the medical use of CBD, a non-psychoactive component of the plant.
CBD is emerging as a promising pharmaceutical agent to treat pain, inflammation, seizures, and anxiety without the psychoactive effects of THC. Our understanding of the role of CBD in pain management continues to evolve, and evidence from animal studies has shown that CBD exerts its pain-relieving effects through its various interactions and modulation of the endocannabinoid, inflammatory, and nociceptive (pain sensing) systems. The endocannabinoid system consists of cannabinoid receptors that interact with our own naturally occurring cannabinoids. This system is involved in regulating many functions in the body, including metabolism and appetite, mood and anxiety, and pain perception.
Beware of powerful testimonials
If you or someone close to you is considering trying CBD, I would recommend Dr. Robert Shmerling's advice about the dos and don'ts in choosing an appropriate product. Until there is high-quality scientific evidence in humans, it is difficult to make a recommendation for the regular use of CBD in chronic pain management.