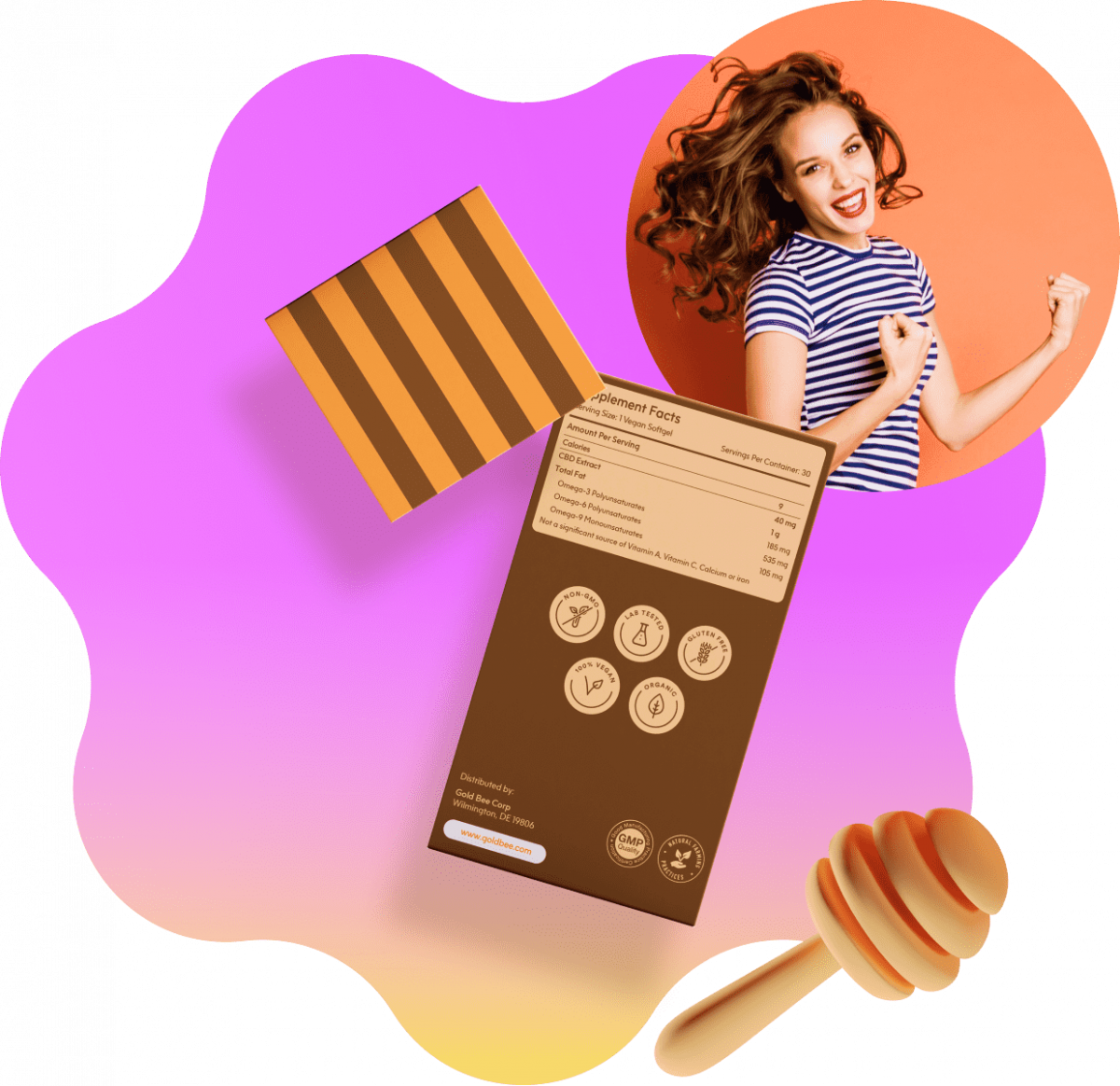 CBD honey sticks can be squeezed onto your favorite treat or mixed into tea, coffee, or any other beverage that you like.
CBD-infused honey is a natural sweetener enriched with hemp extract. The pure CBD oil is extracted from industrial hemp plants, then infused into the honey. We then suspend our CBD honey into convenient sticks for easy use.
Delicious natural
honey flavor
How Long Does it Take for CBD Honey Sticks to Work?
CBD edibles have the slowest onset of effects since they take the most time to absorb into the bloodstream. Before CBD starts interacting with your body, it can take a while for the digestive system to process it before you can feel the effects.
THC is the cannabinoid known for its intoxicating properties — it's the one that makes cannabis users feel high. Our pure CBD honey sticks stay true to their name and contain zero THC. Full-spectrum CBD products contain up to 0.3% THC, which can't get the user high, but it carries a risk of a false-positive result on a drug test if you regularly take high doses of full-spectrum extracts.
Sourced from US-grown,
non-GMO hemp
How Should You Take CBD Honey Sticks
Looking for a nutritious product that combines the health benefits of honey and hemp? Then you've found yourself a keeper. You can add Gold Bee Honey sticks to your favorite drinks or snacks, or eat them directly to revel in a delicious flavor provided by organically harvested honey from Brazilian rainforests.
Each honey stick contains 10 mg of pure CBD sourced from hemp that grows in the open-air farms under natural sunlight. Our state-of-the-art extraction methods allow us to maximize the potency of cannabidiol while removing any traces of THC.
A COLORADO OWNED AND OPERATED COMPANY
41322 London Drive
80138 United States
The benefits of our Organic 1500mg Full Spectrum CBD Extract Infused Organic Acacia Honey Boosted with Pure CBD Distillate:
Ingredients:
Bring the water to a boil, and then simmer until half the water is gone. Pour the water through a cheesecloth to remove the herbs. Wait for the water to cool a bit.