The Jacob Hooy company has long since ceased to belong to the Hooy family. In 1846 the company came into the hands of the Oldenboom family. However, they decided not to change the company name and that is why Jacob Hooy is also in the 21 e century still a well-known brand that stands for quality and reliability.
Tip! Would you like more information about cannabis oil? Then the following pages are relevant to you:
Jacob Hooy's range is very wide. In addition to CBD products, the brand has many other products, such as cosmetics, food supplements, fragrance products, herbs, spices, hemp tea and various vegetable oils.
√ Gastric acid resistant capsules
√ Easy to swallow
√ Maximum of 2 capsules per day
√ Take 1 capsules (10 mg CBD) once a day half an hour before a meal
√ Legal in the Netherlands, Belgium and Germany
About Jacob Hooy
Want to buy Jacob Hooy's CBD capsules?
Select the quantity, order and pay easily online. iDEAL payment possible. Free shipment!
In addition to CBD capsules, we also sell other Jacob Hooy products. These include the following CBD products: CBD oil, CBD-Active +, CBD cream, CBD soap, lip balm and coconut oil with CBD.
Did you know that Jacob Hooy is an official purveyor to the Dutch Royal Family? That alone proves the CBD quality of Jacob Hooy, because in the whole of the Netherlands there are only 383 companies with the Royal Warrant Holder.
Jacob Hooy CBD capsules
The Dutchman Jacob Hooy opened a shop selling herbs and spices in the Lange Leidsedwarsstraat in Amsterdam in 1743. He was only 21 years old at the time. Two years later he moved his shop to the Kloverniersburgwal in Amsterdam. Jacob Hooy's shop can still be found at this address, although the company now mainly earns its money by selling to wholesalers and retailers.
Jacob Hooy CBD capsules are easy to use and have no aftertaste, so an excellent alternative if you don't like Jacob Hooy's CBD drops.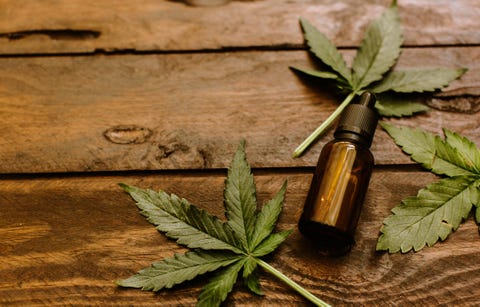 It's weed, but not as you know it. You might already know that the cannabis plant contains more than 100 different naturally occurring compounds, known as cannabinoids. Hemp is a term used to classify varieties of cannabis that contain 0.3 per cent or less of THC – the psychoactive cannabinoid that makes you high – while marijuana refers to strains that contain more than 0.3 per cent.
The most promising health benefits, however, lie in the management of anxiety; timely, given the fraught state of modern mental health. But there's plenty of anecdotal evidence – in one survey, almost one in 10 users reported that their chronic pain, inflammation and anxiety had been completely cured by CBD, says Jon Liebling of the United Patients Alliance. And while claims that it can cure diseases require further evidence – your GP isn't about to start prescribing it, put it that way – there's no medical reason not to dabble while the research catches up.
What Are the Effects of CBD?
Cannabidiol, more commonly known as CBD oil, is one of the fastest growing industries in the UK. No longer relegated to dropper bottles and capsules, you can slather the stuff on your hair in shampoo, chew it in vitamin gummies, and drink it in water, wine, or cold-brew coffee. You can even buy CBD-laced treats for your dog.
Are There Any Side Effects?
Where human studies do exist, they're small-scale, so further research is needed to generalise the findings. However, preliminary animal studies and test-tube studies suggest the benefits of CBD oil may span (deep inhale) insomnia, acne, liver disease, irritable bowel syndrome, obsessive compulsive disorder, osteoporosis, post traumatic stress disorder (PTSD), stroke, heart disease, depression, addiction, diabetes, Parkinson's disease, epilepsy, Alzheimer's disease and arthritis, as well as symptoms related to cancer and side effects related to cancer treatment.