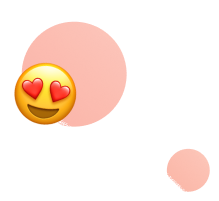 Pricing: available upon request. A demo is offered.
Using this marketing and sales platform is the first among the best marketing tools for cannabis businesses, because it allows you go though the whole stage of the demand generation process and effectively promote your brand online. In particular, users can:
More useful content on our social media:
This CPC (cost-per-click) ad network connects advertisers and publishers dedicated to the cannabis industry. While Google AdSense, PR Web, and Facebook do not allow the promotion of marijuana products, Mantis helps to create unified ad campaigns that will eventually lead users to your website. This platform calls for paying only for the ads created with their ad widget and demands no intermediate fee. Real-time appeal to your audience and supreme analytics at a low cost make this platform one of the best cannabis marketing tools. Mantis forwards its traffic through anti-fraud checkpoints, so its substantial audience enjoys only high-quality and risk-free content.
14. Outreach
Pricing: available upon request. A free demo is offered.
Pricing: starts at When CBD dispensaries send their marketing content to new and regular customers through Fyllo, they sleep well. All ad campaigns comply with federal and state regulations, so Fyllo users won't need to worry about fines or even revoked licenses. with a minimum of $2 per CPM (cost per impression) bid.
For someone owning a cannabis brand or dispensary, this CRM will be a perfect tool to grow revenue. Companies have used Sprout for years, and many of them have switched to this solution because it offers plenty of opportunities for mobile communication (hello, era of smartphone users!). With this functionality, consumers can always be reached in a timely way.
All-in-One Digital Platforms
No, your eyes aren't failing you! Outreach is a decent sales tool indeed. But we invited it to our marketing party because we know how vital it is to align sales and marketing efforts. There's simply no excuse for ignoring these instruments in our cannabis marketing tools list.
Ready to start? Let's go!
Good conversion rates for most e-commerce industries outside of CBD range from 3%-5%+. Good conversion rates for CBD range from 1%-3%.
If you're already using influencers to market your CBD oils, consider offering the most successful influencers an affiliate marketing program as a further incentive to talk about your CBD oil with their followers.
This article outlines 5 practical CBD marketing tips to help you effectively market your CBD oil.
Publishing relevant blog articles on your website that answers the questions your target market has about CBD products, helps you market CBD oil online without advertising.
6. 2021 BONUS TACTIC: Google Search Advertising & Programmatic Display Retargeting
The total U.S. consumer sales of CBD (cannabidiol) from 2014 to 2016 increased from $108.1 million to $262.2 billion (USD), respectively, according to Statista.com.
So, if your potential customers are regularly searching Google or Bing for information using search terms like these, you want them to find your content, right?:
The strategy is that the user may find the information useful enough to be convinced to make a purchase from your CBD oil store and may even share it with friends who can also become future customers of your CBD products.
4. CBD Influencers & Affiliate Marketing
Content marketing is an excellent digital marketing tactic to target cold prospects and get them into your conversion funnel because many people are actively searching for:
Another study stated that: