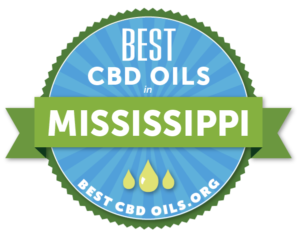 So what is CBD? Derived from hemp, CBD is one of over 85 cannabinoids found in the cannabis plant, with one important distinction: it only contains trace amounts of THC. In other words, CBD is a non-psychotropic product that doesn't get you high. Instead, CBD is a safer legal alternative to THC that offers significant health benefits with very few downsides. Specifically, CBD affects the body's endocannabinoid system, which controls functions like sleep, mood, appetite, hormone regulation, and pain. In addition to offering salutary effects on day-to-day functions, thousands of academic studies suggest that CBD also acts to reduce, mitigate, or even prevent dozens of medical issues, including Alzheimer's disease, ALS, schizophrenia, anxiety disorders, epilepsy, cardiovascular disease, cancer, depression, chronic pain, and many others. And because CBD has zero intoxicating properties, both recreational users and medical patients can feel free to take it as an edible, juice, tincture, or any other form, including CBD oil (its most popular form).
Mississippi is one of the hardest places to find CBD Oil shops but we've got you covered! And if none of the CBD shops below are near you, you can always order online.
According to the current legislation in Mississippi, CBD is only legal if the above medical conditions are met, whether it is derived from marijuana or from industrial hemp. In fact, the farming and research of industrial hemp is still illegal statewide as of 2019. An act to authorize the cultivation of industrial hemp was introduced in 2019. Much to the dismay of Mississippi's officials, though, all hemp-derived CBD products are legal under the Federal Law of the United States. There are even several CBD stores popping up through the state. However, just because CBD is legal doesn't mean that every jurisdiction is on board just yet.
Unfortunately, Mississippi is one of the states that suffers from being drastically behind the times. Medical cannabis is nowhere near legal. The closest it has come was the passage of Harper Grace's Law in 2014. This law provided legal protection for patients diagnosed with a specific debilitating epileptic condition to obtain and use CBD from the University of Mississippi Medical Center. Marijuana-derived CBD is legal in only this circumstance. Marijuana and the possession of marijuana-derived CBD are still considered to be illegal if these conditions are not met.
The Best Places to Buy CBD in Mississippi
For residents of Mississippi, the best place to buy CBD is through one of several popular online retailers, which offer large selections of high-quality CBD products, wholesale prices, and CBD delivery services. Easy enough!
CBD Shops in Starkville
Still, if you prefer to buy CBD from a physical store, there's at least one shop that sells premium CBD products in Starkville, and more store openings are expected. More on that later. First, let's review CBD legality in Mississippi and break down the science and health benefits of CBD and CBD oil.
Is CBD Legal in Mississippi?
CBD is one of the fastest-growing health and wellness products on the market. Available in all 50 states and over 40 countries, cannabidiol (it's proper name) is part of a massive hemp industry that accounts for $500 million in annual imports — and most experts predict continued growth.
What Is CBD?

This is why we have created guides to inform you of the situation regarding cannabidiol in various states. This article takes a look at whether CBD oil is legal in Mississippi. First, however, let's investigate the laws surrounding cannabis in the Magnolia State, which have changed dramatically one way, then the other, in recent times.
What Are the Marijuana Laws in Mississippi?
According to the program, MMJ patients could possess a maximum of 2.5 ounces every 14 days. Local towns were unable to ban MMJ, although home cultivation was forbidden.
A Twist in the Tale
If you have over 30 grams of marijuana, it is a felony crime with a jail term of up to three years. It doesn't matter if it is your first offense. The difference between having 30 and 31 grams of weed on your person in Mississippi is profound! Once caught with 250+ grams, you could receive a prison term of eight years.