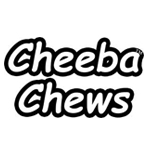 "…its high price point on dispensary shelves makes Cheeba Chews more of a luxurious treat than a product you add to your daily regimen."
According to their website, each Pure CBD Cheeba Chew contains 50 milligrams of cannabidiol (CBD) and 2 milligrams of tetrahydrocannabinol (THC). They are made with the following ingredients:
Accordingly, the original Cheeba Chews chocolate taffy was released in four Colorado locations. Amid an onslaught of positive reviews and a rapidly-developing cannabis industry, they expanded their reach throughout Colorado and into other medical marijuana states like California.
After reviewing the original Cheeba Chews products, I was excited to give the Pure CBD variety a shot. They are said to have a 25:1 ratio of CBD to THC, so I didn't expect to experience the sort of psychotropic effects that most people associate with cannabis.
Pure CBD Cheeba Chews: Gluten Free Cannabis Infused Taffy
Overall, I would consider the Pure CBD Cheeba Chews to be just an okay option for patients who seek anxiety relief without experiencing the psychotropic effects most associated with THC. The ingredients chosen could be much, much healthier. Also, its high price point on dispensary shelves makes Cheeba Chews more of a luxurious treat than a product you add to your daily regimen.
It's no secret that I love to see edible companies taking the care to make products for patients with special dietary restrictions. Sure enough, this is part of the reason that I was drawn to Cheeba Chews in the first place – they are gluten free and peanut free according to the company website.
The taste is best described as a mixture of Tootsie Rolls and cannabis, each bite containing a bitter tooth paste flavor/tinge that I found very difficult to get past.
Cheeba Chews Offers An Assortment Of Cannabis Taffy
High tolerance pain patients may want to search elsewhere for infused oils containing higher percentages/doses of cannabinoids, or consider increasing their CBD intake by consuming another Cheeba Chew.
As far as effects are concerned, the Pure CBD Cheeba Chews do a decent job at keeping my anxiety at bay. That being said, the chews didn't do much for pain management; inflammation in my lower body continued as normal.
High standards from the very beginning. Born in 2009, Cheeba Chews™ has maintained one simple and clear mission: to provide an industry leading, consistently potent, and discreet cannabis infused edible solution. What makes Cheeba Chews™ so successful? It's our high standards utilizing independent lab testing, product infusion, and genuine patient experience.
You now have an edible that you can easily dose and regularly depend on. The variety of edibles in the Cheeba Chews™ product line helps to serve a wide demographic. From patients looking for Cannabidiol (CBD) for non-psychoactive relief, to those who require a high concentration of Tetrahydrocannabinol (THC), our products are thoughtfully created and carefully infused.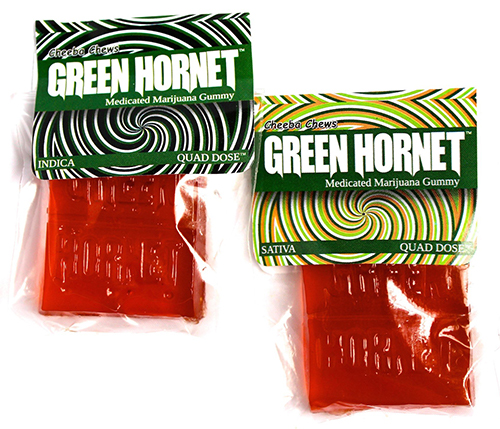 You'll find Deca dosages in the following strengths:
In each case, CBD chews will help relieve back pain, insomnia, headaches, and other ailments cannabis commonly cures. Always thinking of the consumer & your different taste preferences, Cheeba Chews also makes a Green Hornet CBD gummy.
Deca Dose
Cheeba Chews started in 2009 in Boulder, Colorado by James Howler, who noticed major discrepancies between edibles that claimed to have the same strength and effects. So he created the company as a way to standardize edible lab testing and to develop a new, more discreet and portable edible than the pot brownie that was practically synonymous with edibles at the time.
CBD Chews
Though each of these products may look and sound similar, their informative packaging clearly notes the difference in their contents, and their different colors make choosing the right candy simple and straightforward.