For more information, visit our CBD Info & Knowledge Base page. We'd also encourage you to talk to your doctor about CBD to learn more about correct doses and benefits.
We have tried a lot of different CBD Isolates, and not only was cycling frog our favorite in terms of taste and effect, but also one of the best priced isolates on the market. Great for dabbing, sprinkling on smokeable, or adding to edibles or topical oils.
Cycling Frog terpene-infused and raw CBD isolate is available in 4 flavors: lemon-lime, Hawaiian citrus, Valencia orange, and our classic raw. Cycling Frog CBD isolate is carefully formulated entirely in-house, from plant to package, in order to keep our costs low and our quality high. We derive our isolate from non-GMO hemp grown domestically. We use kosher alcohol instead of harmful solvents to remove CBD from the plant material. Our isolate is not a whole-plant product; it's just CBD. Our most recent batches have come back testing at over 99% CBD, with most of the remainder composed of other cannabinoid traces. All added terpenes are derived from natural plant-based sources. Every batch of our CBD isolate is third-party tested for pesticides, heavy metals and potency. From the plant to the finished product, we always make sure that our CBD is natural, consistent and effective.
Our CBD isolate is a unique product that can be used in a variety of ways. While it is not water soluble, it can easily be dissolved in a variety of carrier oils. This is a great product for anyone who wants to make their own edibles or topicals. Our isolate is already activated, so you can simply dissolve it and consume it.
For international orders, customer accepts full responsibility once the product has been shipped.
*FOOD AND DRUG ADMINISTRATION (FDA) DISCLOSURE These statements have not been evaluated by the FDA and are not intended to diagnose, treat, or cure any disease. Always check with your physician before starting a new dietary supplement program.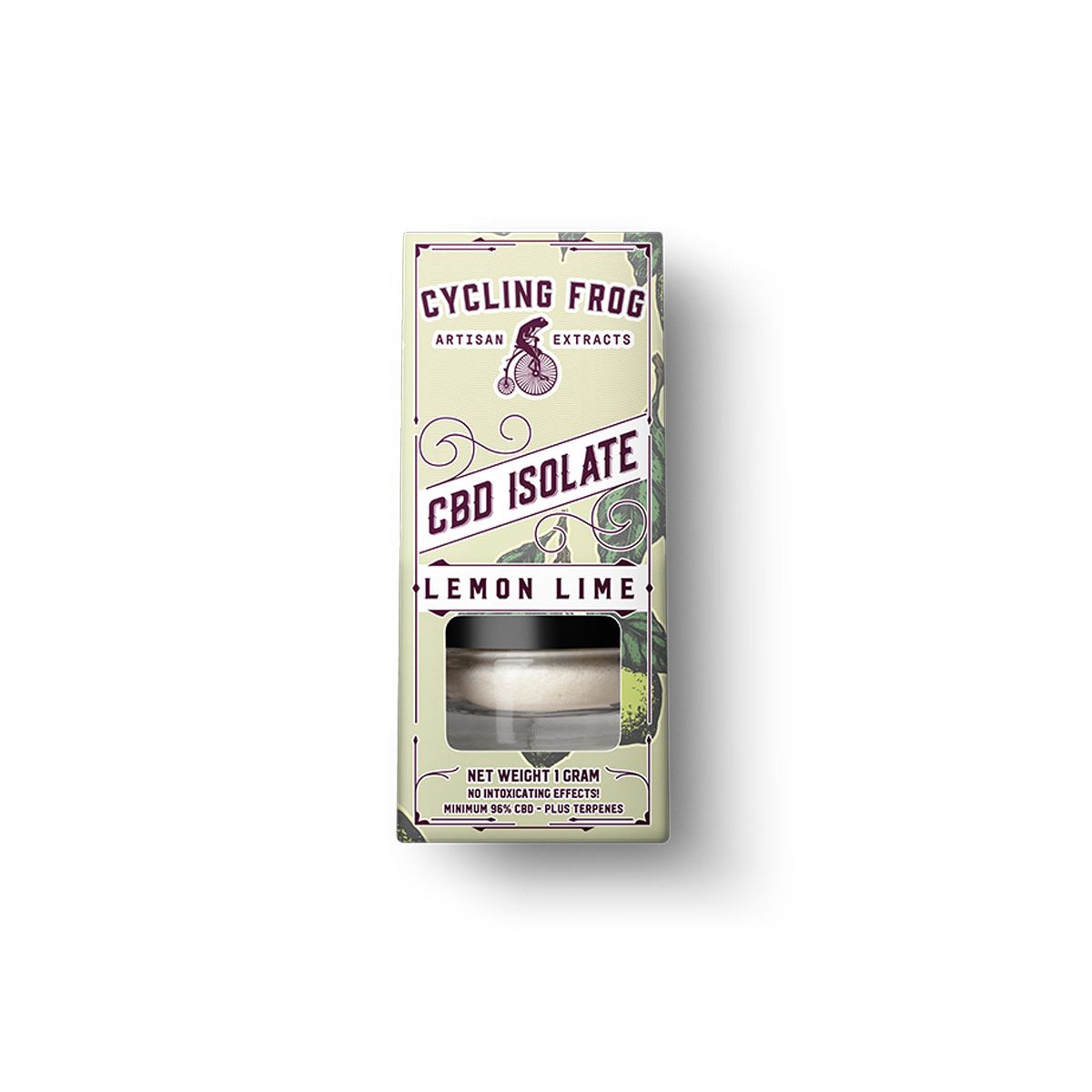 This is not a whole-plant product. It simply contains CBD. Recent batch testing has shown that the CBD content is over 99 percent. The rest of the product is trace cannabinoids. Terpenes come from natural sources. Each batch of product has been tested for purity and consistency. Manufactured in the U.S.A., this product is vegan and gluten free, containing no artificial flavors, fragrances or preservatives.
1 gram of Raw CBD Isolate or terpene-infused CBD Isolate available in, Hawaiian Citrus, Lemon-Lime, and Valencia Orange. This product is vegan and gluten-free with no artificial flavors, preservatives or sweeteners.
The Lazarus Naturals, Terpene Infused or Raw CBD Isolate (1g 900 mg) comes in three different flavors (Lemon-Lime, Hawaiian Citrus and Valencia Orange). It is produced in-house to ensure potency, safety and affordability. Each isolate product is made from non-GMO hemp that is grown domestically. Kosher alcohol provides a very safe extraction method, rather than using dangerous solvents. The kosher alcohol is used to extract the CBD from the plant material. The alcohol is removed by evaporation.
Description
This product is intended for use in formulations and dilutions only; it is not intended for individual dosing or consumption.
Consult your doctor before use if you have been advised against eating grapefruit.
Suggested Use: