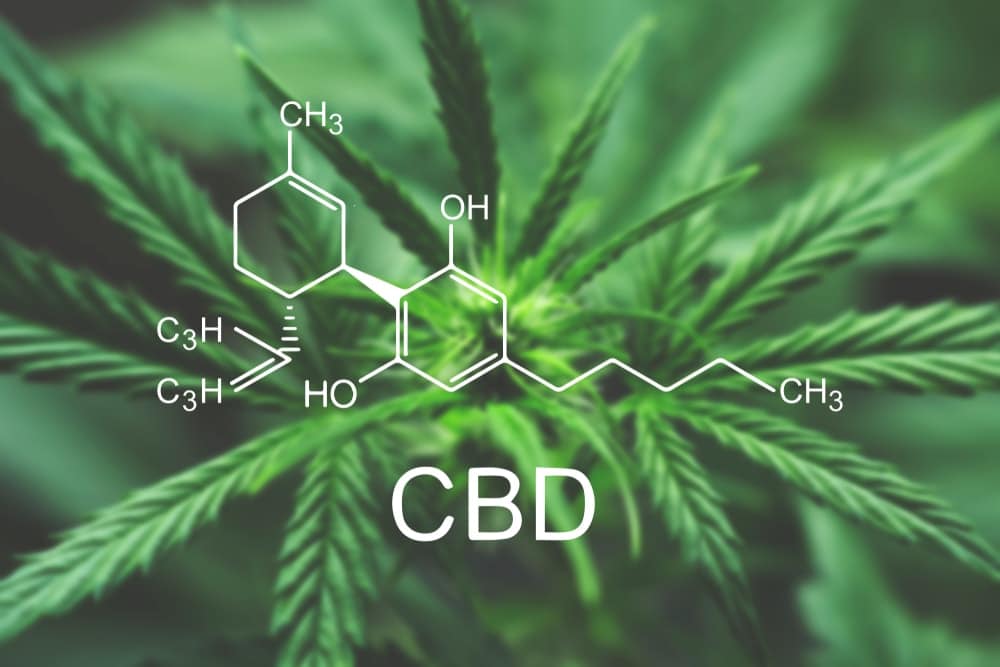 CBD is fat-soluble, meaning it's stored in your body's fat cells rather than the water cells. Therefore, your Body Mass Index (BMI) influences how quickly it is metabolized. The higher your body mass and weight, the longer it will take to leave your system.
How Long Does CBD Stay In Lab Tests?
It hinges mostly on the dose you took and your frequency of use. Typically, these metabolites can show up on a urine test anywhere between three days to two weeks after the last time taken.
How Long Does CBD Stay In Your Blood?
Just because you no longer feel the effects of CBD doesn't mean it is no longer detectable. The half-life of CBD is between 18 and 32 hours. However, it can be detectable on lab tests for much longer than that.
Although most manufacturers claim their products do not contain THC, this is not always the case.
There are several techniques for extracting CBD oil from the cannabis plant. The extraction method determines whether the CBD oil is an "isolate" or a "full-spectrum oil."
CBD oil extracted from hemp is not supposed to contain more than 0.3% THC. However, it's not uncommon for sellers to mislabel their products as THC-free hemp when, in reality, it's a low-quality oil extracted from marijuana. And marijuana does contain THC.
Secondhand Exposure to THC
There are many distinctions between marijuana and hemp that relate to CBD oil. Marijuana contains both THC (the "high"-inducing element) and CBD. Hemp contains CBD and only trace amounts of THC.
CBD oil is usually marketed as THC-free, but that's not always the case. Full-spectrum CBD oils contain other cannabinoids, which may include THC. Isolate products may be contaminated with THC, as well.
Using Product With THC
In theory, getting a false positive on a drug test from CBD oil should be relatively impossible from pure CBD oil containing less than 0.3% THC. However, because CBD oil is not well regulated, there is no guarantee that a product contains pure CBD oil, or that its concentration is safe or effective.
In fact, one study discovered that almost 70% of the CBD products sold online were mislabeled. This caused "potential serious harm to its consumers." The reason for this widespread mislabeling is that CBD products are not strictly regulated by the Food and Drug Administration (FDA).
A CBD oil with small amounts of THC may not be much on its own. But if you consistently consume a full-spectrum product, your body could build up THC and test positive down the road.
Many manufacturers still claim their products are THC-Free when they do, so it's crucial to buy CBD from a reputable company.
But it's not all bad news. Many people prefer isolates because they contain no THC. They're also flavorless, making it easy to mix with juice, smoothies, dressings, and more. Flavor-focused vendors may also prefer isolate in their edibles.
Follicle tests have the longest range, with THC metabolites detected up to three months after consumption. CBD's timeframe, however, remains a mystery.
How Long is CBD Detectable in Blood?
Blood tests aren't the primary choice, but they still get used to testing for illicit substances like THC. No test exists explicitly designed for CBD. Unfortunately, this means we can only guess based on THC.
So does CBD show up on a drug test? What about if CBD oil shows up on a drug test? The answer is a bit complicated.
Hemp farmers have no choice but to destroy any crops exceeding 0.3% THC. If producers don't consistently test their plants and products, you could receive something with substantially more THC.
Cross-Contamination
Also, purchasing broad-spectrum won't have you asking, "Does CBD show up on a drug test" as it's THC-Free while containing a spectrum of other cannabinoids and terpenes.
For the most part, CBD is an untamed land. We have to have faith that the company we buy from is honest about being "the best." Of course, this is impossible to quantify or prove, so to truly find the right source, you need to read between the lines.