Peanut Butter & Carob Flavor
May promote calmness and relaxation
Hip & Joint Chews for Large Dogs
The dedicated employees at Pet Releaf have made it a mission to change what healthy means for pets and deliver a "better way" to support common health challenges by using pet CBD oil. We view our pets as equal members of the family, and to us, that means providing them with products that may help support them in living a happy and comfortable life. At Pet Releaf, we manufacture and sell CBD for dogs, cats, and other animals because we believe in providing your pets with CBD products for a lifetime.
Pet CBD Guide:
What You Need to Know
About CBD for Dogs
Hemp Oil for Small Dogs and Cats
May support situational stress
and occasional joint discomfort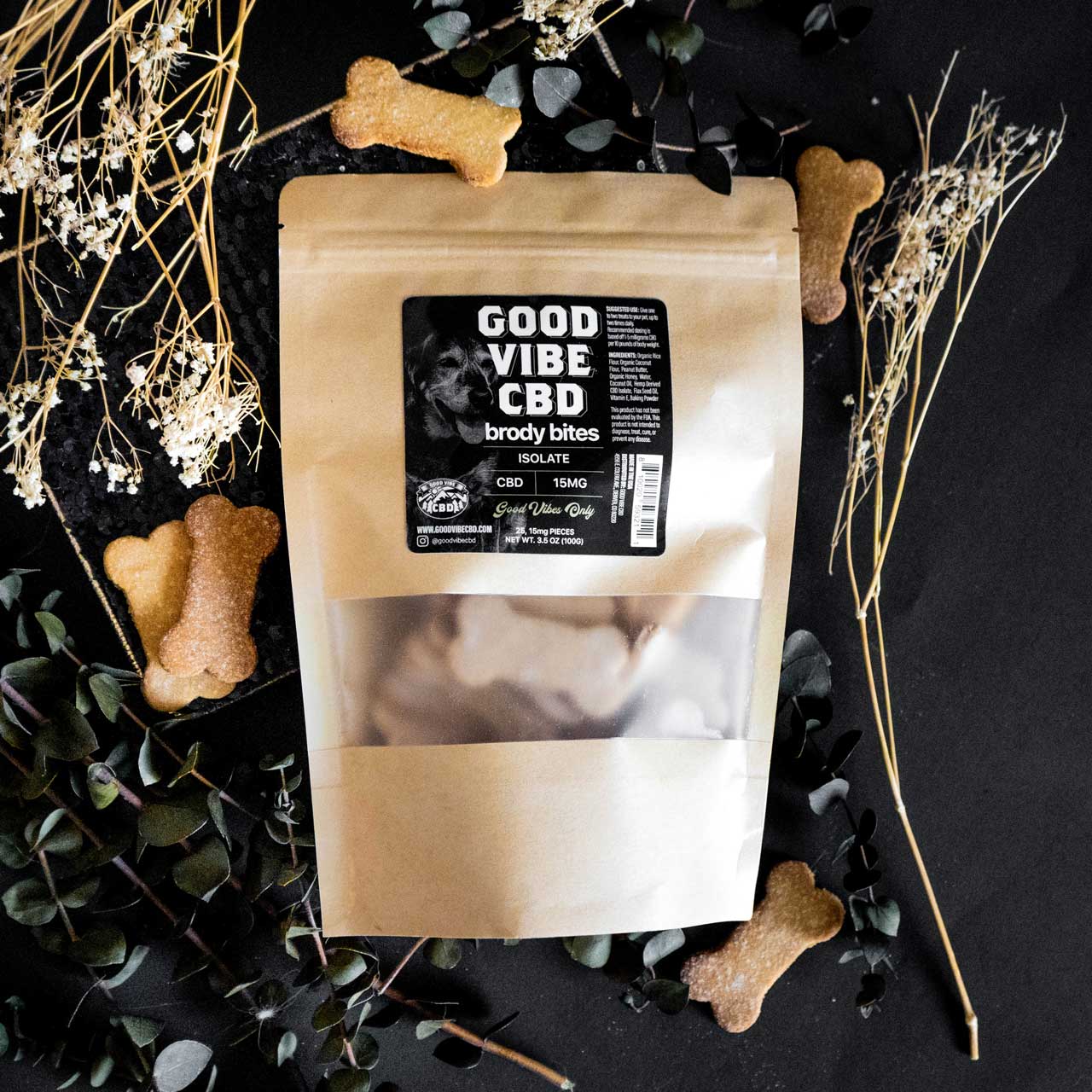 Good Vibe CBD – March 10, 2020
We have Big Dog or Small Dog variations
Chakra Skin 5mg (Small Dog), Brody Bites 15mg (Large Dog)
Additional information
Good Vibe CBD – October 29, 2020
Joyce Sorensen – October 26, 2020
2 reviews for CBD Dog Treats
When it comes to our pets we like to provide only the best! That is why our team developed Chakra Snacks and Brody Bites! These hand made biscuits are all organic and absolutely delicious! They are made with such pure and simple ingredients they are safe for even people. We guarantee nothing but the best quality and care when it comes to our biscuits. Honey & Peanut butter flavored , grain free, made with CBD Isolate. 100% THC free.
These have been nice relaxing treats to give our dogs any time of the day to help their aches and pains. They sleep better and feel better overall when taking Good Vibe CBD.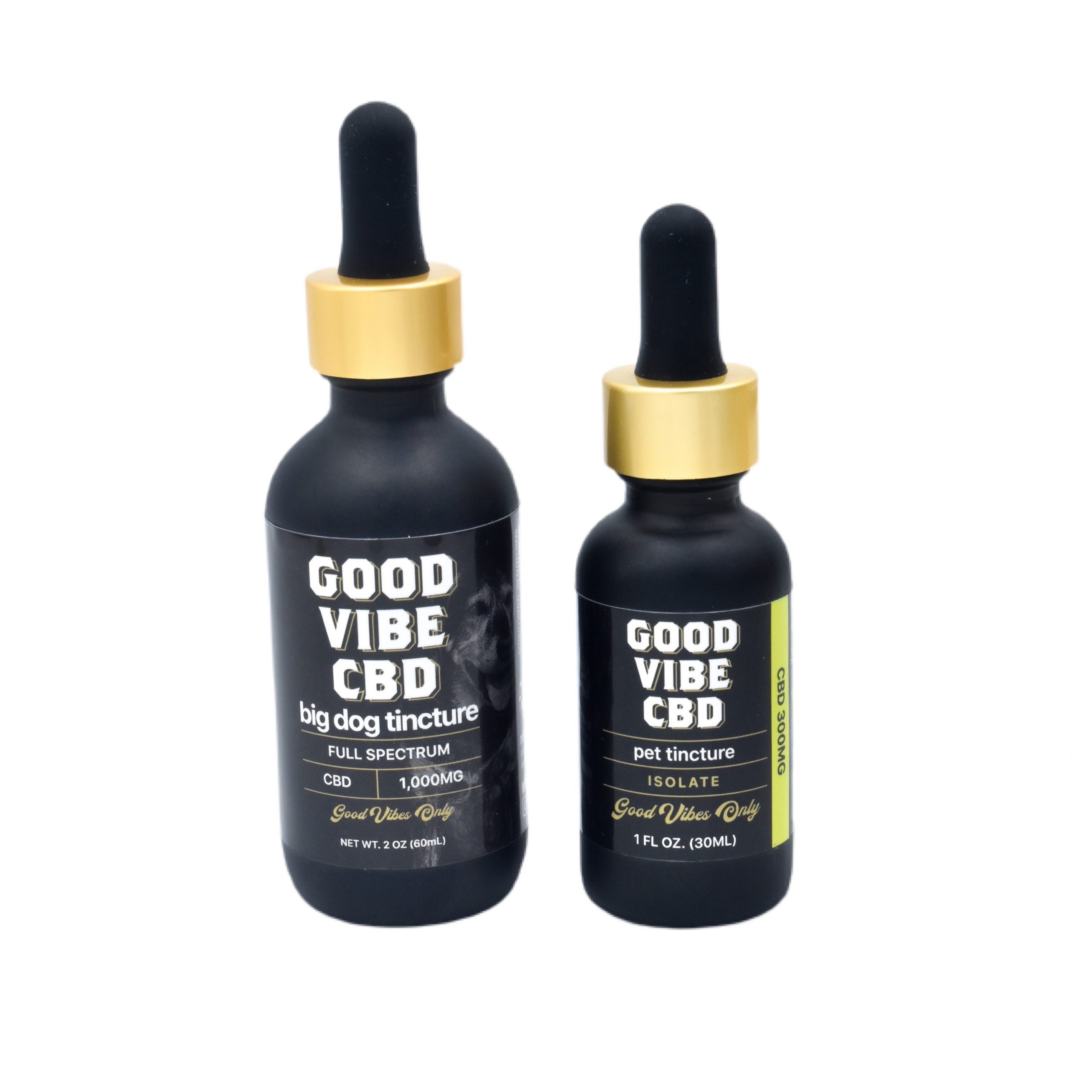 Joyce S – November 21, 2020
I have an 11 year old black lab named Zoey. Her hips are very bad but once I gave her some Good Vibe CBD Pet Tincture she has been able to make it up the stairs in our home and I have been able to take her on longer walks! This is an amazing product and my pup loves it! Thank you Good Vibe CBD! 5 Stars!
We give our 13 year old dogs this tincture and it helps them sleep better and helps stiff hips! Our pups love this stuff
Good Vibe CBD – November 23, 2020
Thank you sir!! Pat Zoey on the head for us!!
Good Vibe CBD – November 20, 2020
We are thrilled to hear it is helping your pups hips! Thank you for the feedback Joyce!