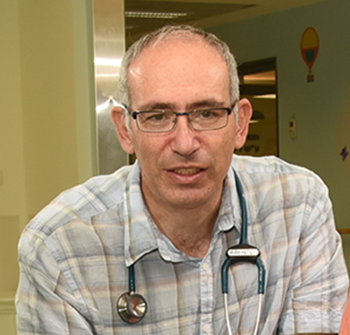 And in the UK doctors will be able to prescribe cannabis-based medicine this autumn.
He hopes to begin a further study on young adults in 2019.
Earlier research on cannabis for epilepsy provided the impetus for Aran's work.
Israeli researcher Dr Adi Aran says his work is focused on understanding why cannabis compound cannabidiol (CBD) might work in autism.
Epilepsy and autism
In June the US Food and Drug Administration approved the use of CBD-based medicine Epidiolex to treat the two rare epilepsies Lennox-Gastaut syndrome and Dravet syndrome.
Aran said: "We do have really exciting results, that I can't share at the moment, that will be submitted (hopefully) to Molecular Autism."
Epilepsy and autism have close links. Experts estimate between 20 per cent and 40 per cent of people with epilepsy also have autism.
World's first study of cannabis for autism
Aran is also taking part in other studies on cannabis in autism. One of these involves 150 children. He expects to obtain results by the end of the year.
Dr Adi Aran, the Israeli researcher looking at the use of cannabis for autism
Anecdotal evidence of successful cannabis treatment in autism spectrum disorder (ASD) are accumulating but clinical studies are lacking. This retrospective study assessed tolerability and efficacy of cannabidiol-rich cannabis, in 60 children with ASD and severe behavioral problems (age = 11.8 ± 3.5, range 5.0-17.5; 77% low functioning; 83% boys). Efficacy was assessed using the Caregiver Global Impression of Change scale. Adverse events included sleep disturbances (14%) irritability (9%) and loss of appetite (9%). One girl who used higher tetrahydrocannabinol had a transient serious psychotic event which required treatment with an antipsychotic. Following the cannabis treatment, behavioral outbreaks were much improved or very much improved in 61% of patients. This preliminary study supports feasibility of CBD-based cannabis trials in children with ASD.
Keywords: Autism spectrum disorder; Cannabidiol; Disruptive behavior; Medical cannabis; Medical marijuana.