CBD is an abbreviation for cannabidiol, which is used for combating medical conditions such as Crohn's disease and multiple sclerosis. Those who suffer from medical conditions that induce pain and discomfort often turn to strains that are known to be higher in CBD. Euphoria inherited this high CBD content and contains more CBD than THC (with 10 to 9 ratio).
Its 8-week flowering period is not bad for medicinal marijuana since other medicinal strains require as much as 10 weeks to flower.
Euphoria produces an energetic smoke with an inclination to feel more social. This actually makes it a great medicinal strain for those who experience social anxiety.
Euphoria is a superior blend of selected specimen of popular strains Royal Medic and Shark Shock. Royal Medic is a strain that owes the majority of its genetics to the Juanita la Lagrimosa and is recognized as one of the high CBD strains. Shark Shock is a strain that has been a florishing champion of the High Times Cannabis Cup since the late 1990s, and it is a tremendously hardy grower.
Euphoria's genetic background thoroughly infuses its buds with a sweet and particularly fruity scent that continues on into the taste for quite a pleasant smoke. Being that it is 20 percent sativa and 80 percent indica, there is more of a euphoric mood that does not encourage sleepiness but is great for pain and nervous tension relief. This makes for great medical weed. It is a short or average-sized plant reaching 100 to 140 cm outdoors or 60 to 100 cm indoors, due to the high percentage of indica genes.
Euphoria as a high CBD strain produces anti-anxiety and even anti-inflammatory effects, but without having to endure a heavy couched or locked-down feeling that is associated with other medicinal strains. Anytime levels of CBD are found to be over 4%, it is considered to be a high amount – but Euphoria contains more than 7%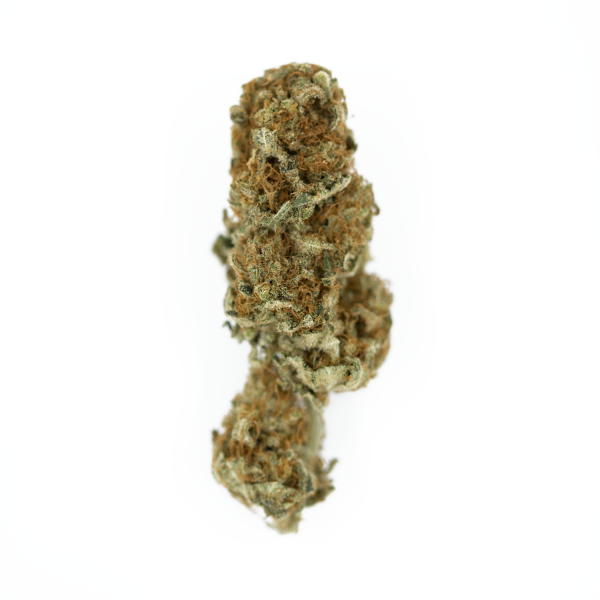 The taste that follows the aroma envelops your tongue with the flavor of your favorite fruits and sweets. This sweetness and fruitiness are not offensive or acrid. They disappear shortly after the last exhale, leaving you the fresh feeling, just like you did not smoke anything at all.
Another parent of Euphoria is Shark Shock, the brainchild of Mr. Nice Seeds. This strain is known from 1990s, and was even honored with the High Time Cannabis Cup. Its main advantage is its efficiency. Shark Shock gives bountiful harvest, and is very easy to grow indoors and outdoors. This heredity is the reason to choose Euphoria CBD seeds to raise your own pot.
After the first inhale, you will not notice any changes in your state, then little tingling comes that you feel in your mind and body. You won't notice big alterations in your ability to think and make decisions, but with each next whiff you'll feel like smiling and enjoying life.
Main medical indications Euphoria CBD strain is used for include:
Fragrance & Taste of Euphoria
The plant height differs from 60-100 cm to 120-150 cm, where marijuana grown outdoors is higher. Euphoria CBD marijuana has unique appearance. The flowers look like cylinders with green leaves and bright yellow and peach-colored hairs that grow abundantly all over the flower. Both flowers and buds are super dense.
The company Royal Queen Seeds is one of the most successful and reputable marijuana breeders in Europe. It has been producing cultivars for more than 20 years, which makes them also one of the most experienced ones. Their strains have numerous weed fans and cups.
As in any other weed, the chemistry and genetics are the factors that play into the effects of Euphoria CBD. Here is the basic info of this strain:
Exterior of the Euphoria Flowers and Buds
Euphoria strain yields in early October, and gives up to 500 grams of off-the-shelf product from one plant. This marijuana can grow indoors and outdoors, and the time of flowering is 8 weeks.
One of such cultivars is Royal Medic. This strain is a child of an old famous CBD-rich Juanita la Lagrimosa. This is where our Euphoria hemp takes its high CBD profile and medical properties. Abundant cropping capacity of this ancestor adds to the benefits of the reviewed weed, too.