We strive to provide the best CBD merchant processing in the industry with low rates, high approvals, and easy setup. See why our merchants come for the approvals and stay for the rest.
CBD eCommerce Integrations
Create an account instantly and start accepting payments. You can also contact us to design a custom package for your business.
CBD eCommerce Integrations
Ready To Get Started?
PayKings helps countless hard-to-approve merchants get approval for a CBD merchant account with our in-house pre-underwriting services that cater specifically to your high risk business needs.
Getting approved for high risk merchant accounts without enduring the hassle of being declined by mainstream processors isn't difficult. Choose an experienced and reputable credit card payment processor like PayKings. The only way to get accepted for a CBD merchant account without the added challenges is to work with a company that is very experienced in the high risk industry.
Cannabidiol, abbreviated as CBD, is one of 113 active cannabinoids identified in cannabis. CBD oil is a compound in marijuana that offers many benefits without any psychoactive effects. Health specialists are currently researching the benefits of CBD. Studies will show if it's useful for treating major ailments and illnesses such as depression, cancer, epilepsy, and much more.
Classifying businesses within certain industries, including many Ecommerce businesses, is an essential deciding factor for banks and payment processing aggregates regarding their assessment of the risk involved in doing business with them.
Finding Your CBD Payment Processing
PayKings is among the most respected and knowledgeable CBD payment processing companies in the industry. Our team of experts specializes in high risk merchant accounts, such as CBD oil merchant accounts. We offer the best payment processing solutions at the lowest possible rates in the business.
CBD merchant accounts are deemed as high risk according to the banks' underwriting procedures. One of the ways that financial institutions or payment processing companies calculate risk is determined by chargebacks and fraud. The more a company is associated with chargebacks, the larger the risk.
Aside from the risk from the reputation that comes with approving a CBD merchant account, another reason a business might be considered high risk relates to their ratio of chargebacks. Chargebacks add to the fees that businesses are required by credit card suppliers to pay. This covers the losses due to disputed or fraudulent transactions.
Why Is CBD Considered High Risk?
The application process can become very complicated and involved. So applying for a CBD oil merchant account with a professional in the field is critical to your business' success.
Because of the questionable nature of this product, it has been categorized with banks and CBD payment processing companies as high risk. This is due to the simple fact that CBD oil is manufactured from the hemp plant. A bank does not want to support a product that has varying legal concerns. It's increasingly difficult for retailers to secure a CBD payment gateway for a merchant account.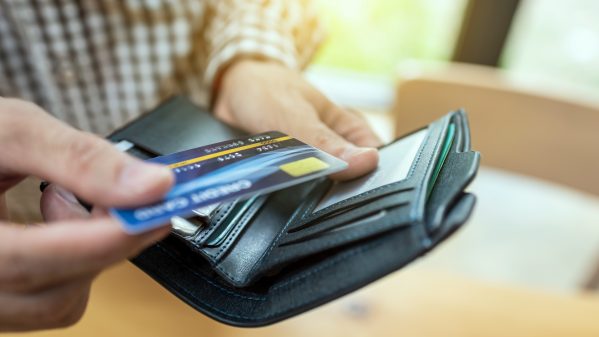 Most processors will charge ridiculous rates to high risk merchants because they know that you are probably desperate for a processor. Get a merchant account that is cheaper than the rest, without hiding fees that will grow over time.
A customer walks into your store, chooses the product they want to purchase and brings it up to the counter to buy it. You tell them the price, but then they hand you a credit card.
why not just accept cash?

We understand that every business is different, and listen to each business owner to fully understand the best solution for your needs. This isn't a cookie cutter business, and getting the right merchant account services for CBD can set you up for success for years to come.
What should you look for in a processor?
Up until the trial testing of a CBD processing option, Square has refused to process the payment of the majority of high risk businesses that try to process with them. For the few that have gotten Square to process their purchases, they found that Square would many times hold their funds and take a while before finally clearing the purchase and allowing the funds to go through.