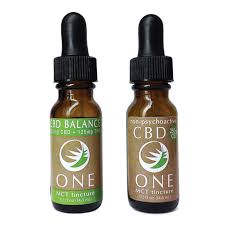 There aren't many cannabis CBD tinctures on the market (although more spring up seemingly every month), but here are some brands that make very powerful, effective products:
Luckily there are a few CBD-rich strains that contain larger traces of CBD, and that've been used to make weed tinctures available at most California dispensaries. These strains include:
Medically speaking, the basic differences are that THC acts as an analgesic (pain killer), anti-emetic (anti-vomiting), and anti-inflammatory agent, while CBD exhibits anti-psychotic, anti-seizure and anti-anxiety properties.
As an aside, hemp is stronger, more durable, fire-resistant, more flexible, and a multitude of other factors better than timber or even steel. Some would argue that hemp should have rightfully become the primary building block of America's modern industrial society, but instead it's still outlawed to this day.
Cannariginals
But politicians aren't entirely to blame. After all, they were simply following in the footsteps of one Mr. William Randolph Hearst, who in the 1930's feared hemp would pose a severe threat to his paper and timber companies and waged (successfully) war on anything that had to do with the plant. Naturally, that included cannabis, which is derived from the same plant.
These infused Arizona elixirs come in two formulas: High CBD Glycerin Tincture and Glycerin Tincture, which has a balanced CBD:THC ratio. Both are vegetable-based and available in half-ounce (200mg) and one ounce (400mg) bottles. The only problem is the company doesn't specify the amounts of CBD and THC in each.
Buyers should beware of online retailers claiming to sell & ship quality CBD products. In fact, most of these sellers produce a very mild form of hemp-derived CBD (without the crucial extraction process mentioned above), and thus are essentially selling incredibly high-priced dietary supplements with negligible (if any) benefit to the user.
Additional methods
But what if you don't want wait a month to try a high-quality CBD tincture?
Granted, much of what we know about CBD has yet to be confirmed by extensive medical research, since both THC and CBD remain Schedule I drugs according to federal law (you can thank our buddy Randolph Hearst for that).
The goal is to find a high-proof alcohol that is safe for consumption. The higher the alcohol content, the better it will dissolve cannabis resin. Everclear is my alcohol of choice when making a tincture, as it is both safe to consume and highly potent.
Using alcohol vs. glycerin for tinctures
If you don't have a full kitchen or just prefer simple, mess-free preparation techniques, cannabis tinctures are a great DIY project. You can make a tincture with a jar, alcohol, strainer, and cannabis. That's all you need!
Self-isolating? Order cannabis online with Leafly Pickup or Delivery
I like to add some cannabis oil to my homemade chicken tikka masala for a delicious infused dinner.