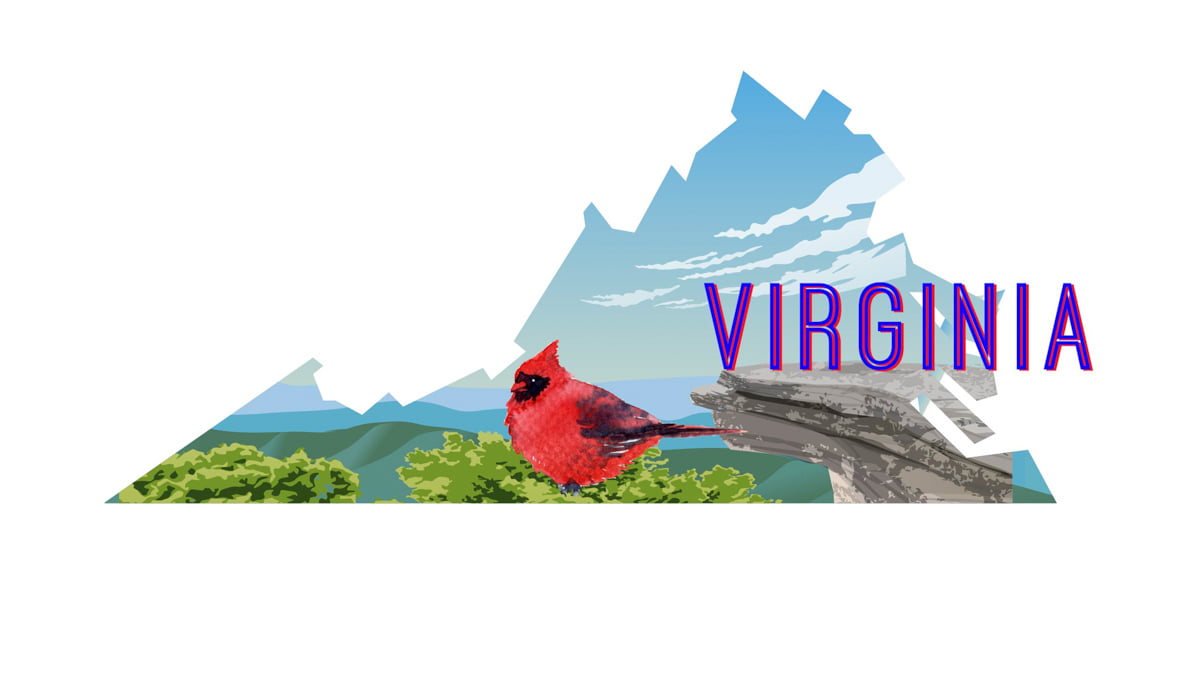 When it comes to buying CBD oil in Virginia, things are a bit complicated. Although the state's CBD market is hands down among the most exciting new developments here, the regulations on cannabis are cloudy, and the law regarding marijuana for medicinal purposes leaves a lot to be desired.
Where to Buy CBD Oil in Virginia?
Why is hemp CBD oil legal? Well, it's because it has no intoxicating properties due to extremely low THC content, which is below 0.3%. At the same time, hemp is rich in CBD, other cannabinoids, vitamins, and omega fatty acids, making it a versatile wellness product.
MARIJUANA CBD OIL IN VIRGINIA
Yes, we know, we've just said something about cloudy regulations regarding cannabis, and now, we're talking about easy access to CBD oil – that does not necessarily look logical. But Virginia, like all 50 states, allows the use of hemp-CBD oil, one that contains less than 0.3% THC, so it's essential to understand the difference between hemp and marijuana CBD before even trying to find a CBD oil company.
In 2015, Governor Terry McAuliffe signed Senate Bill 955 into law. SB 955 created a university-run research program and sought to redefine hemp as the plant cannabis sativa with a concentration of THC no more than .3% as allowed under federal law. The bill also directed the Commissioner of the Department of Agriculture and Consumer Services to draft the relevant rules and regulations for the program and to give higher institutions the authority to establish industrial hemp cultivation programs.
Registered Growers, Dealers, and Processors may submit an "Agent Documentation" form for each agent working closely with industrial hemp, but this is not a requirement for the program. This is for documentation purposes and to avoid any legal difficulty.
Virginia CBD laws
The Hemp Farming Act of 2018 also preserved the rights of the US Food and Drug Administration to maintain authority over the CBD labeling, therapeutic claims, and the use of CBD as a food additive. The FDA has taken a firm stance against allowing hemp CBD to be added to food or beverage products, while also maintaining that CBD should not be advertised as a dietary supplement. They are in the process of re-evaluating the regulations on hemp-derived CBD products. However, they have yet to lay out specific regulations prohibiting such measures, leading to a great deal of confusion in the market. In July of 2019, the FDA issued a warning letter to hemp CBD company, Curaleaf, outlining the various ways the company was violating regulations.
Before the passage of the Hemp Farming Act of 2018, you needed an Industrial Hemp Grower, Dealer, or Processor License, to possess any hemp-derived CBD products.
Virginia CBD possession limits
The 1970 Federal Controlled Substances Act (CSA) created a schedule of various drugs that are considered illegal, and their respective potential for abuse and addiction, as well as any medicinal benefits. Under the CSA, all forms of the plant cannabis sativa, including hemp, were classified as a Schedule I controlled substance, which defined cannabis as a substance with a high potential for abuse, no medicinal benefits, and a likelihood for addiction.
"Cannabis product" means a product that is (i) produced by a pharmaceutical processor, registered with the Board, and compliant with testing requirements and (ii) composed of cannabis oil or botanical cannabis.
§ 54.1-3408.3. Certification for use of cannabis oil for treatment.
A. As used in this section:
G. A patient, or, if such patient is a minor or an incapacitated adult as defined in § 18.2-369, such patient's parent or legal guardian, may designate an individual to act as his registered agent for the purposes of receiving cannabis products pursuant to a valid written certification. Such designated individual shall register with the Board. The Board may set a limit on the number of patients for whom any individual is authorized to act as a registered agent.