We have 'Lord Jones' Old Fashioned CBD Gumdrops next in 180mg. This CBD gummies tested slightly above the label claim for CBD with 200mg. They passed all solvent and pesticide tests as well and have a great flavor and texture. We didn't find any of the rare cannabinoids we like to see in these gummies, but they still received an acceptable recommendation from our experts.
Last but not least we have 'Lord Jones' Stiletto CBD Cream in 200mg. This CBD cream tested extremely accurate to the label claim with 206mg of CBD. This creatively named cream is meant for your feet after a long day. Though we didn't find any rare cannabinoids in this CBD topical, it still ranks just outside our top ten in our Best CBD Balm category.
"Lord Jones was born from a desire to normalize and elevate cannabis to its highest form – to create the finest ways to unlock and experience the life-changing possibilities of this enigmatic plant. As the world's finest purveyors of premium CBD products, our journey began as a small collective serving LA's West Hollywood community. Through our exceptional skincare and confection creations, we quickly developed a cult following…and it has never stopped growing."
When it comes to describing the CBD industry and the number of choices available today in 2021, endless is a good place to start. With the growth of the market and the boom in CBD brands, finding a high-quality product may not mean just picking at random. Buying CBD online can be simple, if you know the right places to look.
'Lord Jones' CBD – Real Tested CBD Review
CBD is one of many naturally occurring compounds found in hemp and cannabis plants. It can interact directly with the human body's endocannabinoid system to help restore balance. Utilizing a high-quality CBD product is key to reaping the potential therapeutic benefits.
Turn to Real Tested CBD and our expert scorecard rating system to get the best CBD product for individual needs, in just about any form you can think of. Today we bring you a few products from 'Lord Jones,' and we think you will like what you see from their variety:
Fist from 'Lord Jones' CBD, we tested their 750mg CBD Gel Capsules. These capsules tested slightly above the label claim for CBD with 793mg in total. They were missing some of the rare cannabinoids we like to see from a broad-spectrum product. These capsules did test for a small amount of THC however, with 23mg. With passes on solvent and pesticide tests, these CBD capsules rank in our top 25 of the Best CBD Capsule category.
'Lord Jones' CBD – Real Tested CBD Takeaway
To make sure you are getting the best products on the market, fact-checking with third-party lab test results is the only way to ensure a legitimate CBD purchase. Real Tested CBD is a leading name in the world of CBD product reviews and independent lab testing. We give you everything you need to know before buying CBD online, from pesticide and solvent test results to potency and label claim fact-checking.
Next from 'Lord Jones' CBD is their Royal Oil in 1000mg. This CBD oil appears to be a CBD isolate, testing just under the label claim for CBD at 986mg, but is lacking the rare cannabinoids we like to see from broad-spectrum products. Though this oil cannot produce the entourage effect, it offers a good value to customers at 'Lord Jones' Heavy Duty Chill CBD Balm is next up, with an acceptable recommendation from our experts. This CBD topical tested spot on the label claim for CBD, with 223mg. However, it does appear to be lacking all the rare cannabinoids we like to see in more than trace amounts from a broad-spectrum CBD product. Nonetheless, with passes on solvent and pesticide tests, this is safe lower-dose CBD topical to use..11 per milligram of CBD. This oil also can be bought with a military or teacher discount!
"With a beautifully illustrated logo and gorgeous color palette, this package is reminiscent of the Hermès brand, creating instant credibility and desire for the products…Using high-end production techniques including foils and embossing across the product line further elevates the brand." -High Times, August 2016
Lord Jones manufactures and distributes the world's finest cannabis-infused products. Lord Jones confections are made by hand in small batches from single origin Ecuadorian dark chocolate, imported natural European fruit essences, and pure California-grown cannabis extract. Lord Jones Pain & Wellness formula topicals have been developed by a veteran team of personal care experts to deliver full-spectrum whole plant medicine that provides relief from pain, inflammation and a variety of skin conditions.
Werner Design Werks
147 East Tenth Street
Saint Paul, MN 55101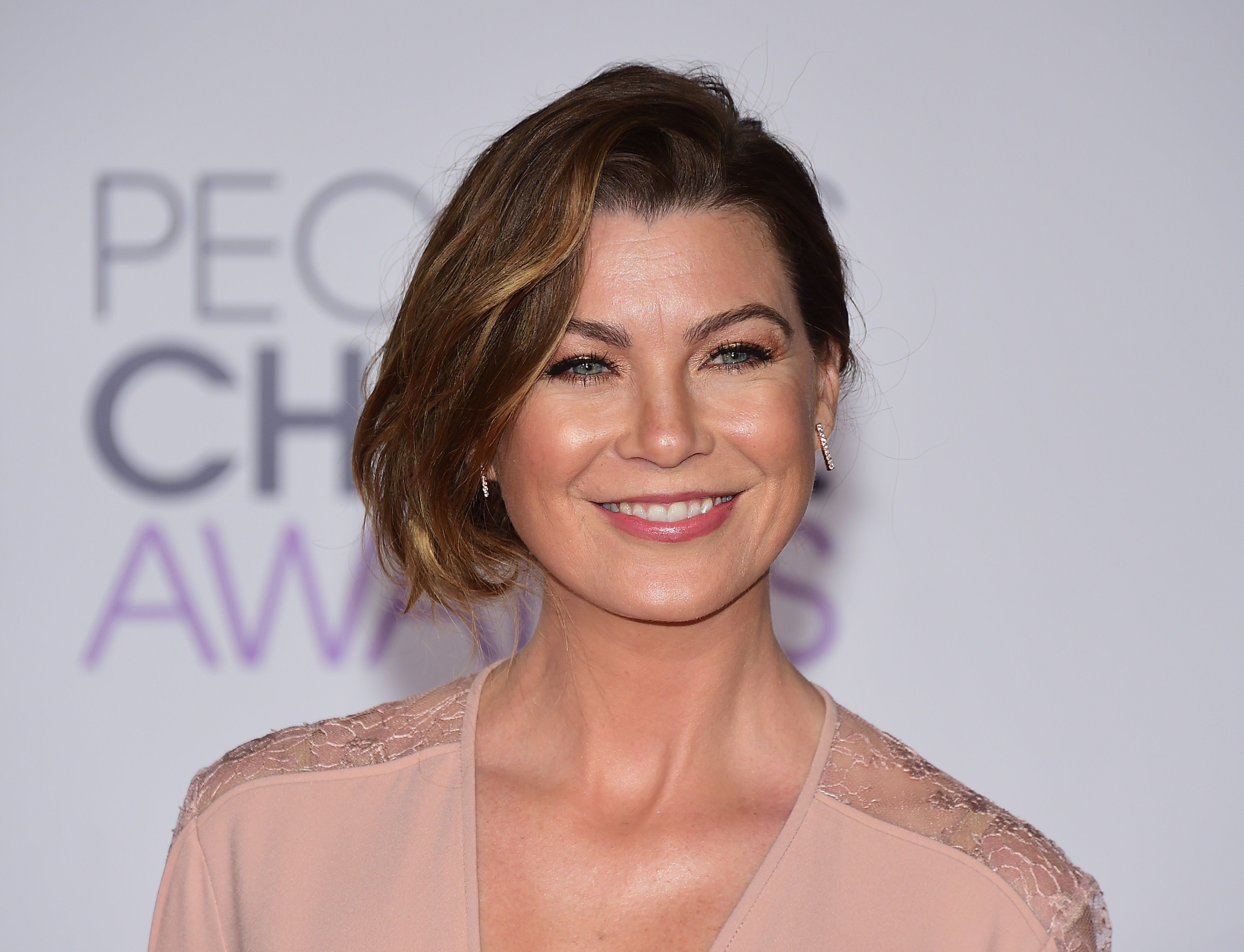 Pompeo isn't the only person benefiting from this product. Sephora customers can't stop writing about how amazing their feet feel after wearing heels.
Inspired by the Lord Jones team's love-hate relationship with high heels, the foot cream was crafted to soothe tired, achy feet, while also keeping the skin moisturized. It's formulated with moisture-locking skincare ingredients like shea butter, cocoa butter, and olive oil, which all work to nourish the skin. The key ingredient, CBD, works as a replenishing natural substance to reduce foot pain throughout the day, according to the brand.
Ellen Pompeo, 52, enjoys rocking sky-high heels (don't we all?). Her secret to avoiding foot pain? A little tube of CBD-infused cream that's apparently a total miracle worker.
To get the best results, the Lord Jones notes that the cream should be applied before slipping into heels (wait for it to dry before putting them on) and after wearing them. It also provides great relaxing benefits when you give yourself a much-needed foot massage after standing up for long periods of time.
"I absolutely LOVE this product," wrote one satisfied customer. "I work in food service, so I'm on my feet for five to nine hours a day with minimal breaks and I look forward to coming home and putting this on my feet. It keeps my feet feeling incredibly soft and the CBD really helps with the aches."
"You can lather on a foot cream whenever you want, but a beneficial time to apply one is after a shower, while the skin is still moist (but not wet), said Ramsey Markus, M.D., a board-certified dermatologist at Westside Dermatology in Seattle, in a previous interview for Prevention.com. "Put some socks on afterward, this ensures your skin has enough time and ability to really absorb the product," he explains.
The Grey's Anatomy actress called the Lord Jones x Tamara Mellon High CBD Formula Stiletto Cream "a game-changer" during an interview with The Strategist. "You just rub it on your feet and put your shoes on—after it dries, of course. Your feet won't hurt. It's crazy," she said.
"I was bragging about how comfy my new heels were, recommended them to friends, and wore them the following week without applying the Stiletto cream," added another reviewer. "I was sitting down rubbing my feet within an hour. It makes a huge difference in the pain factor."