What's better than margaritas? $10 margaritas…!
Boxes serve 2 people comfortably (3 courses) and are ready to simply heat and serve. Some very limited cooking may be required but full instructions are provided. Our meals are designed to be consumed within 48 hours of collection to ensure freshness. Whilst every effort has been made to avoid the allergens not listed in the ingredients, they are present in our kitchens and therefore may be present in the order. Please bear this is mind when making your order. We aim to be able to cater for most food intolerances, so please let us know when you order.
Tacos
Spoil your loved one at Mejico this year with a specially created 4 course set menu priced at $85 per person. Book early to avoid disappointment
Let our Chef take you on a journey from the bustling markets of Mexico City to the bold, lush flavours found in the depths of the Yucatan. Excite your taste buds as you graze through our abundant selection of market fresh food from each section of our menu. From market to table this is how we eat.
From the market
Classic $79pp Deluxe $92pp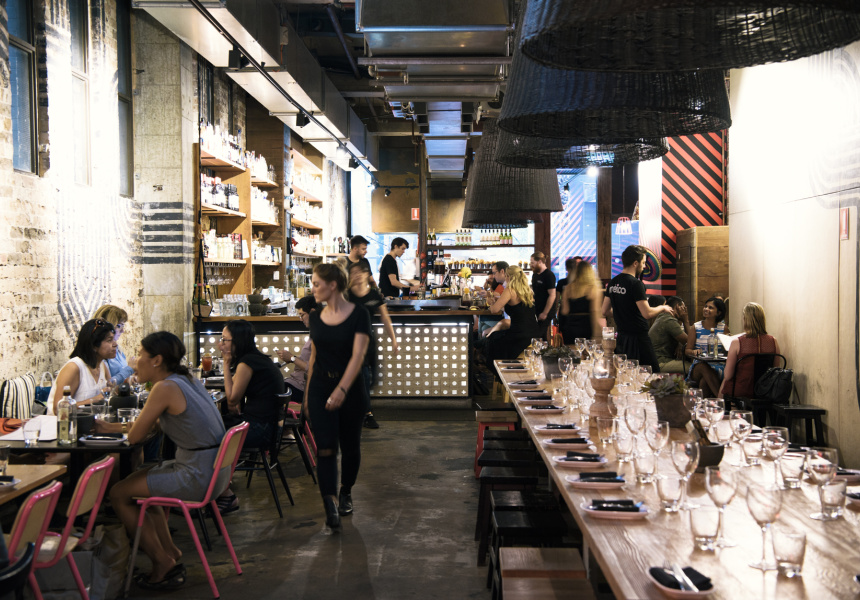 Start with the guacamole. Hass avocado, Spanish onion, Serrano chilli and coriander are freshly combined at your table. It's served alongside savoury plantain ("cooking banana") chips. Both vegetable and seafood ceviches are offered. The snapper and mango version, tossed with pomegranate, is tangy and crisp, and not at all fishy. The jalapeño poppers – crumbed, stuffed with feta and served with chipotle mayonnaise – are crunchy, mellow and moreish. Or try the bone marrow, guajillo- and ancho-chilli salsa, served back in the bone and topped with a red-berry chutney and a chilli-pressed tortilla.
There's also an extensive share-menu that's about half vegetarian.
The space is lofty and industrial with a long share table. Fluro-pink Aztec-style prints decorate the walls.
Guacamole crushed at your table, heirloom-tomato ceviche, honey-smoked brisket tacos and corn lollipops – these are just the beginning at Mejico (meh-hee-co), which has been supplying the CBD with tacos and tequila since 2013. It's the restaurant's market-to-table ethos that sets it apart.
The bar's extensive tequila offering is equal parts welcoming and daunting. The Smoking Daiquiri – made with Amores mezcal, Luxardo maraschino cherry liqueur, pineapple, citrus and agave – is a good place to start. There are also 500ml carafes of tequila available.