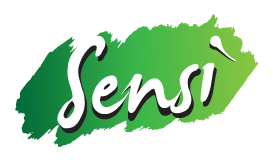 Unfortunately, yes, cannabis is still illegal at the federal level despite widespread support for legalization.
For the edible enthusiast that isn't a chocoholic, but still has that sweet tooth craving, there's Sensi Gummies. These treats come in flavors of: Passion Peach, Sublime Lime, Bedtime Blueberry, Wild Watermelon, Very Berry, and Passion Peach. All gummies are vegan, gluten free, infused with Omega 3, have reduced sugar, and contain 50mg THC and 50mg CBD.
Laws regulating cannabis have changed radically in the U.S. and abroad. [1] Edibles have emerged as a popular method of enjoying cannabis in the legalized market and have proven themselves to be quite lucrative for states, dispensaries, and manufacturers. [2] There are a lot of players in the edible cannabis industry, which is why we at Canna Culture wanted to highlight brands that are the real deal and provide the best highs and vibes for our customers. Keep reading to learn more about what makes the Sensi brand so special.
Sensi believes in hearing from their users and their unique health situations and following the science that is evolving each day. It's why they conduct surveys on the two most common reasons people use cannabis: insomnia and pain.
VIP Reward Perks
#JoinTheCulture now! Serving the Bay Area since 2011, our loyal customers can attest that Canna Culture Collective is one of the most trusted brands in the cannabis industry.
We provide a full spectrum of lab-tested THC and CBD products. We have edibles, waxes, shatters, CBD extracts, various strains of flowers, CO2 concentrates, topicals, and much more!
Sign up for the Canna Culture Collective VIP Reward Program and receive swag, discounts, and exclusive offers.
Sensi Chew CBD Platinum
What do you look for in cannabis companies and products? Share your thoughts with us on Facebook, Instagram, and Twitter.
Sensi Chew is a premium line of cannabis-infused, bite-sized chocolate edibles designed for any time of day or mood. From indicas, sativas, and hybrids, to strictly CBD, Sensi has a product just for you.
Sensi Chew CBD Gold 100 mg , 1:1 is for patients with pain, who want greater pain relief with reduced THC, and have some THC tolerance. It contains a total 100 mgof concentrated cannabinoid extract with 50% CBD and 50% THC (1:1) suspended in a chewy chocolate caramel. The cannabinoid profile is 50% CBD and 50% THC with small amounts of CBC, CBN, CBG, THCV, and other whole plant cannabinoids and terpenoids. Those who are new to or have a low tolerance with medicated edibles should proceed slowly.