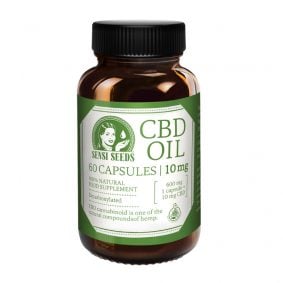 The CBD oil capsules from Sensi Seeds are one of the better choices on the European market. They're great for anyone looking for a convenient alternative to CBD oil.
Price/Value 5/5
Sensi Seeds' capsules are a good option for anyone who enjoys the convenience of capsules over CBD oil. This may include:
3. Great Value
We like the fact that they're vegan and might have better absorption thanks to the delayed-release design.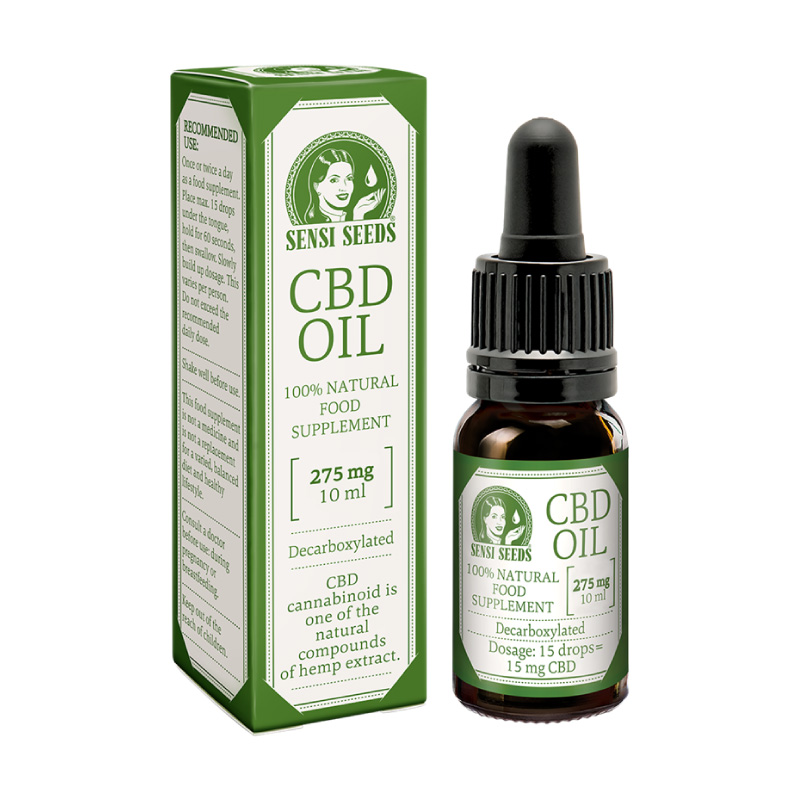 As is the case with most brands, the cost is lowest when you buy the variant with the highest CBD strength. This price is below average for the European CBD market, especially when we account for the use of hemp seed oil rather than MCT oil and the company's strong reputation.
However, the company's strong reputation and control over the manufacturing process from seed to bottle suggests that this oil is of superb quality. We were quite impressed with the flavor and potency of this oil.
Sensi Seeds CBD oil is an excellent choice for both beginners and experienced users looking to support their overall health and relieve specific symptoms. The two available CBD potencies will help with both minor issues and more serious concerns.
About the Company: Sensi Seeds
Sensi Seeds provides its CBD oil in two potencies and two sizes: 10 mL and 30 mL. This is enough variety for most users. However, it would be nice if the company also provided flavored options for those who can't stomach the strong hemp taste of raw CBD oil.
4.17 / 5
As such, you always want to buy CBD oil from a trusted brand with positive reviews. One such trusted source is Sensi Seeds.
CBD Potency 4/5
Unfortunately, Sensi Seeds does not make the results of its third-party testing public. Also, there are no certifications to prove that the hemp is organic, although we can't criticize this too much as these certifications are currently hard to obtain.
Consequently, Sensi Seeds recently expanded into the budding CBD market, bringing its immense cannabis and hemp expertise to bear.