Proponents of full spectrum cannabis products refer to something called the entourage effect, which basically means that the compounds in marijuana work synergistically or cooperatively. 11 Think of marijuana like a plant (which it is). Just like vitamin supplements don't offer the same benefits as consuming whole foods, CBD isolates may not offer the same benefits as whole-plant extracts. 12
Topicals include CBD creams, lotions, salves, and ointments. These are usually best to treat localized pain, arthritic pain, and neuropathic or nerve pain. 14 Applied directly to the skin, one advantage of topicals is that they do not seem to exert any psychotropic effects. Studies have shown potential benefit of topicals in the treatment of arthritic pain in particular.
Get to Know the CBD Isolate, Broad, and Full Spectrum Products
OK, so we know that taking it won't get you high, but taking enough (often based on your weight), can have a calming effect. And the side effects are minimal, with some people experiencing drowsiness, nausea, or tiredness. It is unlikely to negatively impact your mood or cognitive ability, making it a seemingly safer and preferred product for many.
The (i)llegality surrounding CBD and medicinal marijuana (which are a whole other category, described in our medical marijuana for pain guide) can make choosing and using the right product confusing. Here is what you may find when you start searching the marketplace.
Choose a CBD Product that Fits Your Needs
The 2018 US Farm Bill legalized the growing of hemp and sale of hemp-derived products, which made CBD legal at the federal level (mostly). As noted, hemp is a species of the marijuana plant with one very important distinction: the variety must have less than 0.3% THC. So, if the CBD you buy comes from a hemp plant with less than 0.3% CBD and is grown in accordance with the 2018 Farm Bill regulations, and you live in a state where CBD is legal, you are in full abidance of the law.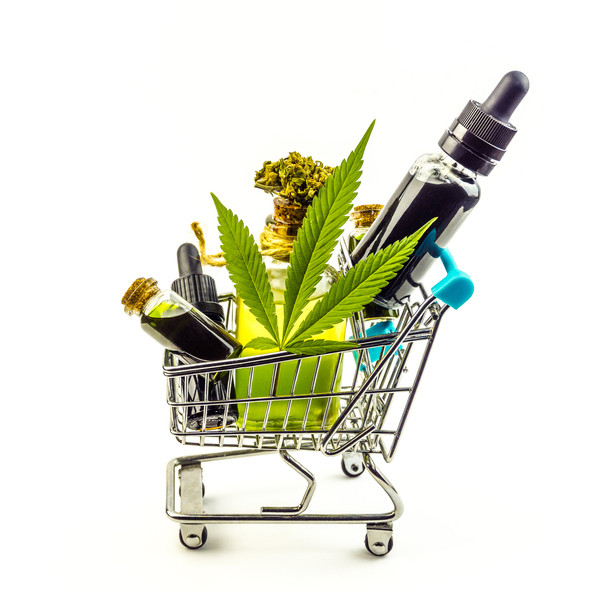 CBD is emerging as a promising pharmaceutical agent to treat pain, inflammation, seizures, and anxiety without the psychoactive effects of THC. Our understanding of the role of CBD in pain management continues to evolve, and evidence from animal studies has shown that CBD exerts its pain-relieving effects through its various interactions and modulation of the endocannabinoid, inflammatory, and nociceptive (pain sensing) systems. The endocannabinoid system consists of cannabinoid receptors that interact with our own naturally occurring cannabinoids. This system is involved in regulating many functions in the body, including metabolism and appetite, mood and anxiety, and pain perception.
As a service to our readers, Harvard Health Publishing provides access to our library of archived content. Please note the date of last review or update on all articles. No content on this site, regardless of date, should ever be used as a substitute for direct medical advice from your doctor or other qualified clinician.
What's the research that CBD works in humans?
Given the ongoing challenges of chronic pain management coupled with the consequences of the opioid epidemic, pain management practitioners and their patients are searching for effective and safer alternatives to opioids to alleviate pain. With the legalization of marijuana in many states and resulting cultural acceptance of this drug for recreational and medical use, there has been an increased interest in using cannabis for a myriad of medical problems, including pain.
Disclaimer:
Most importantly, CBD can interact with other important medications like blood thinners, heart medications, and immunosuppressants (medications given after organ transplantation), potentially changing the levels of these important medications in the blood and leading to catastrophic results, including death. Also, more information needs to be gathered about its safety in special populations such as the elderly, children, those who are immunocompromised, and pregnant and breastfeeding women.