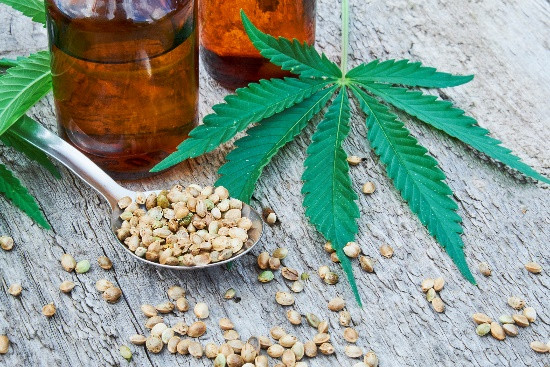 Animal studies, and self-reports or research in humans, suggest CBD may also help with:
A significant safety concern with CBD is that it is primarily marketed and sold as a supplement, not a medication. Currently, the FDA does not regulate the safety and purity of dietary supplements. So, you cannot be sure that the product you buy has active ingredients at the dose listed on the label. In addition, the product may contain other unknown elements. We also don't know the most effective therapeutic dose of CBD for any particular medical condition.
The evidence for cannabidiol health benefits
CBD has been touted for a wide variety of health issues, but the strongest scientific evidence is for its effectiveness in treating some of the cruelest childhood epilepsy syndromes, such as Dravet syndrome and Lennox-Gastaut syndrome (LGS), which typically don't respond to antiseizure medications. In numerous studies, CBD was able to reduce the number of seizures, and, in some cases, stop them altogether. Epidiolex, which contains CBD, is the first cannabis-derived medicine approved by the FDA for these conditions.
Side effects of CBD include nausea, fatigue and irritability. CBD can increase the level of blood thinning and other medicines in your blood by competing for the liver enzymes that break down these drugs. Grapefruit has a similar effect with certain medicines.
Is CBD safe?
Some CBD manufacturers have come under government scrutiny for wild, indefensible claims, such that CBD is a cure-all for cancer or COVID-19, which it is not. We need more research but CBD may prove to be a helpful, relatively non-toxic option for managing anxiety, insomnia, and chronic pain. Without sufficient high-quality evidence in human studies, we can't pinpoint effective doses, and because CBD currently is typically available as an unregulated supplement, it's hard to know exactly what you are getting.
In 2018, the first FDA-approved drug, cannabidiol (Epidiolex), containing CBD was released on the market to treat two different kinds of epilepsy — Dravet syndrome and Lennox-Gastaut syndrome.
Research into some of these claims is ongoing, and there is still a lot about CBD that we don't know but researchers are trying to find out.
Health Risks
Because the FDA currently does not regulate CBD, there are no specific recommended doses. Doses in most clinical trials have ranged from 100 to 800 milligrams a day.
Health Benefits
If you are taking other medications, CBD can impact their efficacy, and the dose you are taking may need to be re-evaluated by your doctor. CBD can potentially interact with other medications to cause side effects.
Hunter D, Oldfield G, Tich N, Messenheimer J, Sebree T. Synthetic transdermal cannabidiol for the treatment of knee pain due to osteoarthritis . Osteoarthritis and Cartilage . 2018;26:S26.
By Haley Shapley Contributor
FAB CBD's products are made from organically grown, lab tested, Colorado hemp. There range of products include CBD oils, gummies, topical CBD cream, a vape pen and more.
A 2006 study found that Sativex—a CBD-based botanical drug approved in the United Kingdom in 2010—promoted statistically significant improvements in quality of sleep, pain during movement and pain at rest in patients with rheumatoid arthritis when compared to a placebo. It was the first controlled trial of Sativex as a treatment for rheumatoid arthritis, involving 58 patients. CBD was found to have a pain-relieving effect, as well as an ability to suppress disease activity.
Hypothyroidism: Symptoms And Treatment
Forbes Health adheres to strict editorial integrity standards. To the best of our knowledge, all content is accurate as of the date posted, though offers contained herein may no longer be available. The opinions expressed are the author's alone and have not been provided, approved or otherwise endorsed by our advertisers.
Other studies find CBD helpful in reducing various psychiatric and medical symptoms like anxiety, insomnia and pain in patients with substance use disorders, indicating that CBD may be an effective treatment for opioid addiction. However, further studies are necessary.
(Note: All prices are accurate as of publication and are subject to change.)
Best Diets For People With Diabetes Of 2022
On Penguin's Secure Website
CBD research is growing, too. Here are nine ways studies suggest CBD oil could benefit your health.